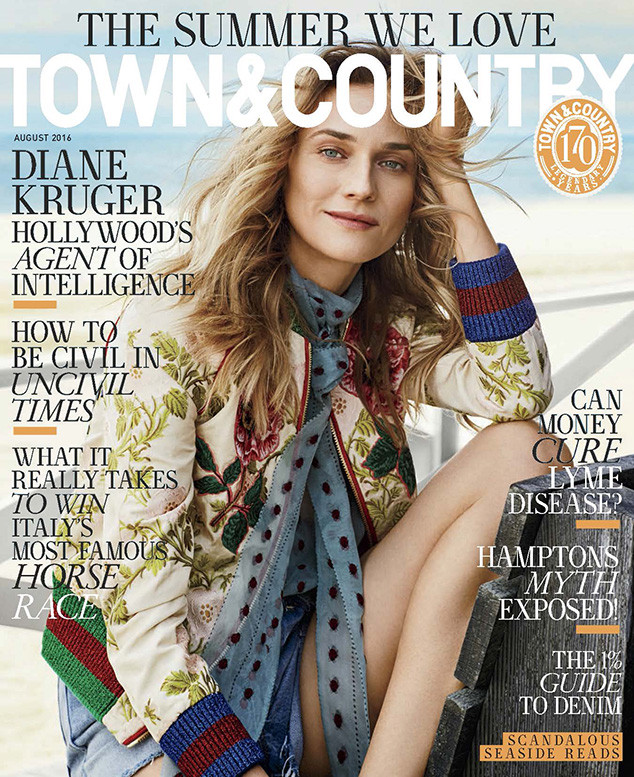 Victor Demarchelier
Since she first rose to fame in the '90s, Diane Kruger has been known for her talent and beauty—and the actress recently revealed that during her younger years, all that positive attention went straight to her head.
In Town & Country's August issue, the 39-year-old star of The Infiltrator says that she experienced a major identity crisis after realizing she lived her whole life in a bubble.
"I had become arrogant," Kruger told the mag. "I had been a model, I spoke three languages, I had a career. I felt I had it all figured out. And then I realized that I was living this very privileged life in my own bubble that I created and I [didn't] know anything about what [was] really going on in the world and I didn't ask enough questions."
After coming to terms with her ignorance, Kruger decided to make some major life changes.
"I made a lot of different choices," she said. "I cut people out of my life who I felt were enabling my bubble."