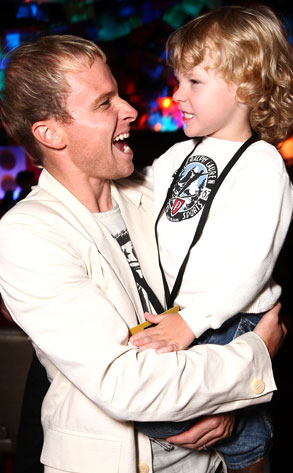 Alberto E. Rodriguez/Getty Images
Brian Littrell of the Backstreet Boys is one celeb who has been personally affected by the death of John Travolta and Kelly Preston's son Jett…and understandably so.
Just before Christmas, Littrell's son Baylee, 6, was diagnosed with the rare Atypical Kawasaki disease, the same heart affliction Jett had as a child. Kawasaki can be treated but can have complications, including irreparable heart damage.
"We are so deeply touched for the Travoltas," the boy bander and his wife Leighanne said in a statement to OK! "We thought what we just went through was horrendous enough, so we can't imagine what they are going through."