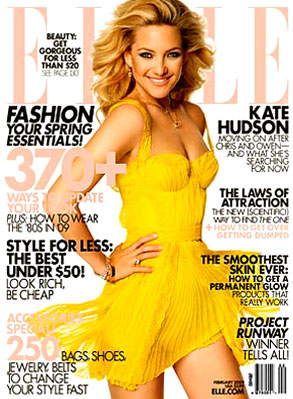 Elle
Forget pretty ponies or science homework, Kate Hudson reveals in the new Elle that something else was on her teenage mind.
"When I was a teenager, like, when I turned 16, I loved boys. That was just my thing," says the Bride Wars actress. "I still love boys." (This may or may not explain her romances with Owen Wilson, Lance Armstrong and Dax Shepard.)
As an adult, she seems to have learned much from her mom, Goldie Hawn, about the proper care and feeding of a relationship.
"People think that you can put your sexual life on hold, but you have to find time for it. Without that relationship, our family is broken. My mom really implanted that in me when I was pregnant."
Wait a minute, Kate: She told you about sex after you were pregnant?