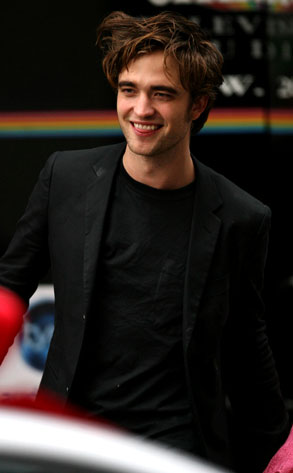 INFdaily.com
Dear Ted:
Please out Toothy Tile. What purpose is served by letting fakers in Hollywood continue their "only straight is great" fauxmances. I swear, aren't you tempted sometimes? Aren't Toothy's latest shenanigans beyond the pale?
—Kate, London
Dear Free Toothy:
As much as I'd like to, I can't be the one to set Toothy free. He's gotta do that for himself. Like Lindsay getting clean.
Dear Ted:
Why are you such an ass? I bet you don't even know any of the Twilight stars! I mean really, who do you think you are, anyway, judging them like that? You think that you're such a big shot, you know maybe you should stop being so judgmental.
—Twilightgrl84
Dear Fanatic:
Jeez, no wonder Rob Pattinson is petrified of his fans.
Dear Ted:
Are Mimi Kitten and Smokey Shooter from One Not Knocked Up Blind Vice Eva Longoria Parker and Tony Parker?
—Lauren