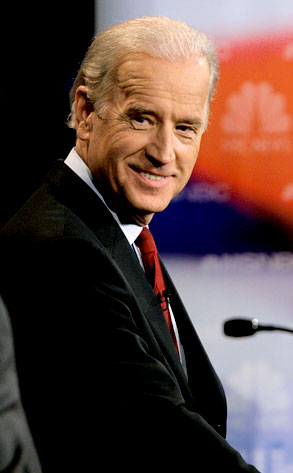 Virginia Sherwood/NBC
Barack, watch your back, your Veep could be just as diva-like as Sarah Palin woulda been—we can only imagine (thank heaven for that).
Joe Biden's brother, Frank, owns land on Water Island—a residential paradise just a short ferry ride away from St. Thomas in the Virgin Islands—but he hasn't built a house on it yet.
Joe came down, and, of course, needed someplace to stay, so Frankie B. asked his neighbors if they wouldn't mind if his bro stayed in their newly built vacay home so he could get some peace 'n' quiet for the holidays before he takes office in a couple of weeks. Naturally, the good Americans they are, delayed their own vacations to accommodate the future V.P.
Kicking people out of their houses? Thought that was the economy's job, Joe. Can't you afford a hotel room on a Senator's salary? Then again, we wouldn't throw a buff, shirtless Obama out of our poolhouse if he wanted to crash.