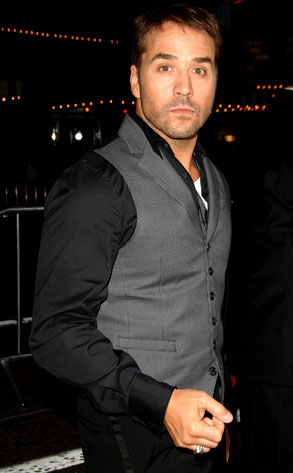 Scott Kirkland/INFphoto.com
Superinside Speed the Plow sources claim exclusively to the Awful Truth that Jeremy Piven's premature evacuation from the Broadway show had nada to do with overeating sushi.
"He was fired," says an integral player in the David Mamet play, about the banal evils of Hollywood. Yep, according to our pivotal insider, J.P. got booted for diva-like behavior. Like what? Like showing up two minutes before showtime, being a general d-bag toward the cast and crew and sending his understudy on if he didn't like the size of the audience.
Most of those seats were sold, too, if that gives ya any indication of the Piv's ego. Even though the Entourage star's reps vehemently deny it, we're assured the Pivster finally got his contract ripped up. Not that he minded much.