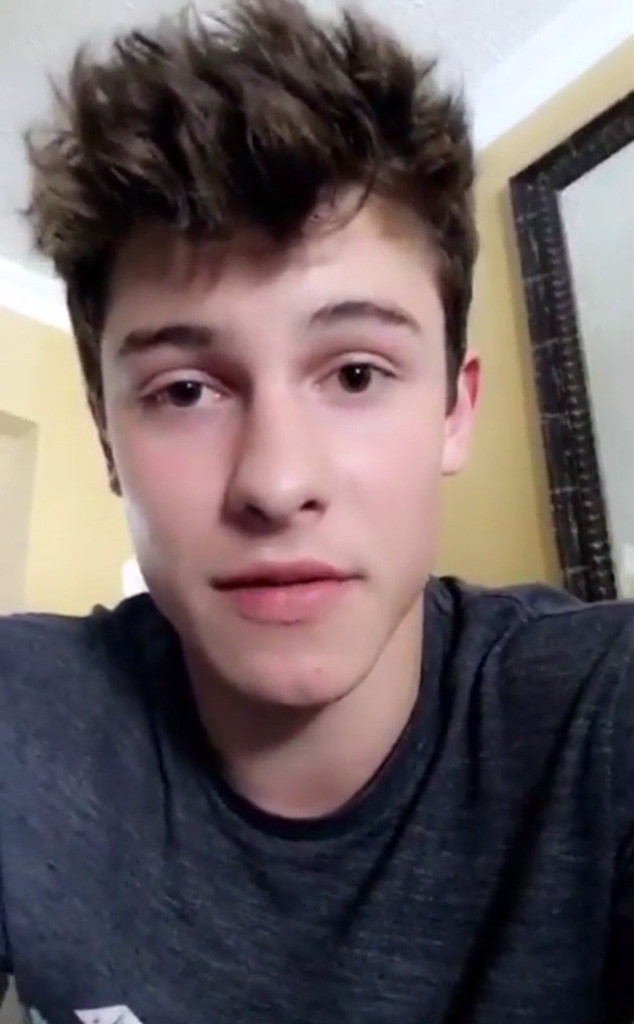 Snapchat
Shawn Mendes wants to make one thing clear: "I'm not gay."
In a series of Snapchat videos Thursday, the 17-year-old "Stitches" singer dispelled rumors about his sexual orientation and questioned why it became a topic of discussion in the first place. "So I don't usually do this and bring up problems, but I was on YouTube just watching some of my interviews, and I was going down the comments and noticed a lot of people were saying that I gave them a 'gay vibe.' First of all, I'm not gay," Mendes announced. "Second of all, it shouldn't make a difference if I was or if I wasn't. The focus should be on the music and not my sexuality."
"Now I know 99 percent of you guys aren't making assumptions like this, but this is just for the one percent of you that are," he said. "I just want you guys—before you judge someone on the way they speak or act—I want you guys to think, 'Hey, maybe I shouldn't be judging someone' or 'Wait, it actually doesn't even matter. They can do or be or feel however they want to feel.'"