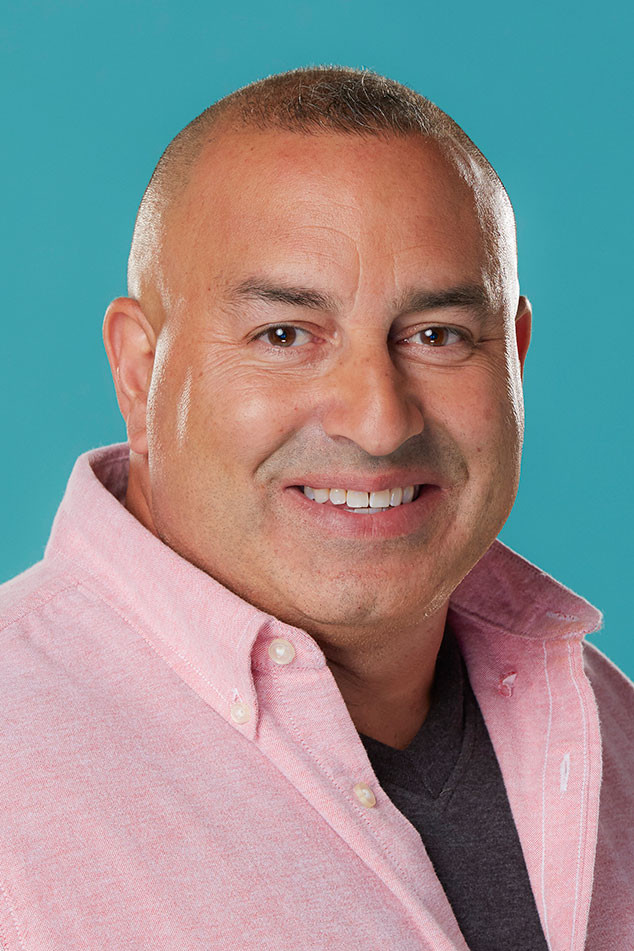 CBS
So long, Glenn.
The 50 year-old dog groomer was the first to say good bye to the Big Brother house this season when he just narrowly missed being the first to grab his flag out of the ground after safely spelling out "SOS" with coconuts.
It was down to Glenn and Corey after Nicole (phew!) grabbed her flag first, with Tiffany close behind.
After some sad goodbyes to Glenn (who really should have stayed over his slightly dimmer cast mate), it was time to determine which of his three remaining teammates would be the first Head of Household. Neither Corey or Tiffany wanted it, and Nicole did, but she wanted to make it look like she didn't, and it all worked out so that it looked like Nicole was making a big sacrifice to act as this week's HOH.
Of course, the other newbies (mainly Paul and Jozea) were less than thrilled, and wondered how on earth Corey let this happen. We think it might be because Corey's either starting off a brilliant long game or he just really doesn't know what's going on.
Either way, Nicole's in charge, and she's making sure a newbie goes home.