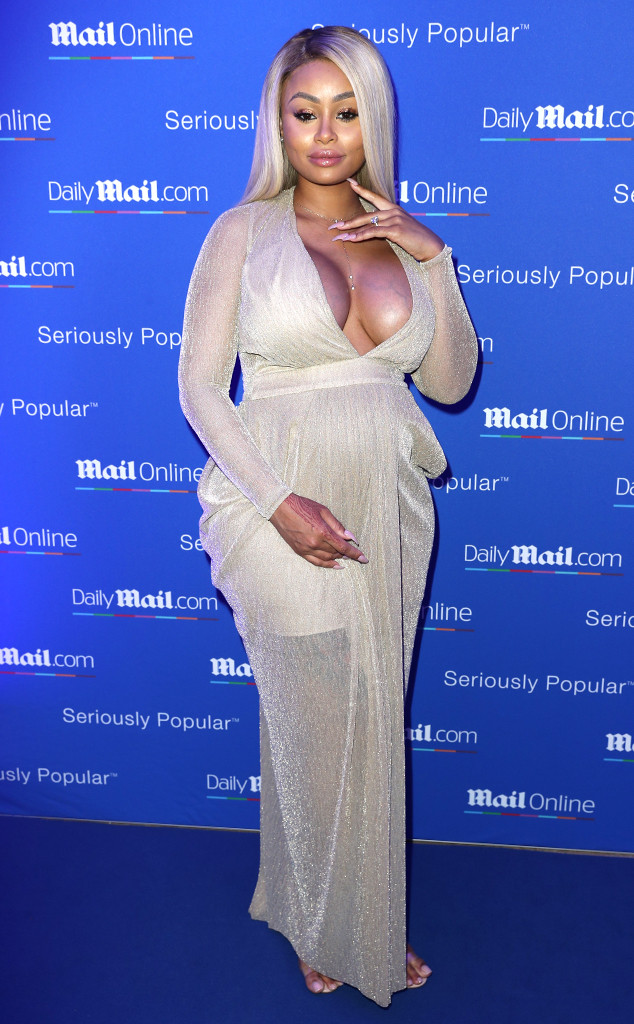 Stephen Lock/i-Images/PacificCoastNews
When it comes to a woman's pregnancy journey, some things are bound to change.
There are new foods that suddenly become cravings. There are mornings that unfortunately can become a bit more nauseating. And then there's the fashion.
For Blac Chyna, the expectant star doesn't have to worry just about maternity wear. She also has to think about maternity wear for star-studded red carpets. But while attending Daily Mail's yacht party at Cannes, the businesswoman stepped out in a bright sparkling gown that accomplished one of her biggest goals.
"I just want to keep my ass covered!" she told the Daily Mail before enjoying the night with BFF Amber Rose. "Pregnancy is treating me really, really good right now. I can't complain."