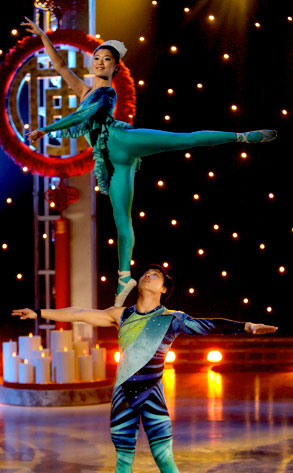 Chris Haston /NBC
Weekend TV's Big Winners: Dancers, or as they should now be called Prime Time's Most Bankable Kind of People.
Last night's two-hour premiere of NBC's Superstars of Dance (10.5 million overall viewers, per Nielsen estimates) drew more eyeballs at 10 p.m. than either CBS' all-new The Unit (9.7 million) or ABC's all-new Brothers & Sisters (9.2 million). The latter show won the hour in the 18-49 demo.
Weekend TV's Shakiest Return: Oh, sure, ABC's Desperate Housewives (14.3 million) was down nearly 2 million viewers from its last new episode, but that's nothing—after all, excluding football, the series was Sunday's No. 1 show in viewers and adults 18-49.
No, the shakiest return was posted on Friday by NBC's Lipstick Jungle (4.2 million).