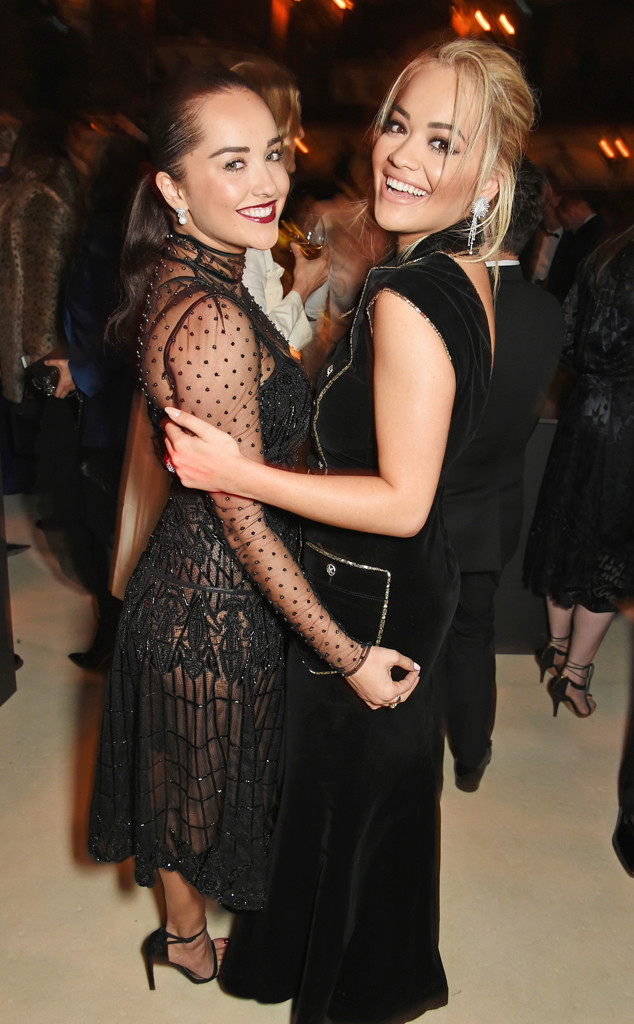 David M. Benett/Dave Benett/Getty Images
Rita Ora does not back down to anyone—even burglars invading her home—when it comes to protecting her family.
The singer and her sister, Elena Ora, faced a scary situation in November when a man broke into their house in northern London and stole nearly $295,000 worth of jewelry, clothes, iPhones and Apple Mac computers. However, Rita managed to handle the situation like a total badass.
During a court appearance surrounding the theft, Rita's phone call to 999 (London's emergency telephone number) was played out loud, depicting what happened the night of the burglary, and E! News obtained the transcript.
Elena was sleeping in her downstairs bedroom when she woke up to find a man going through her drawers. She ran upstairs to Rita's room, jumped on her bed and began screaming about the invader. Rita then shut the door, called the police and began threatening the invaders.