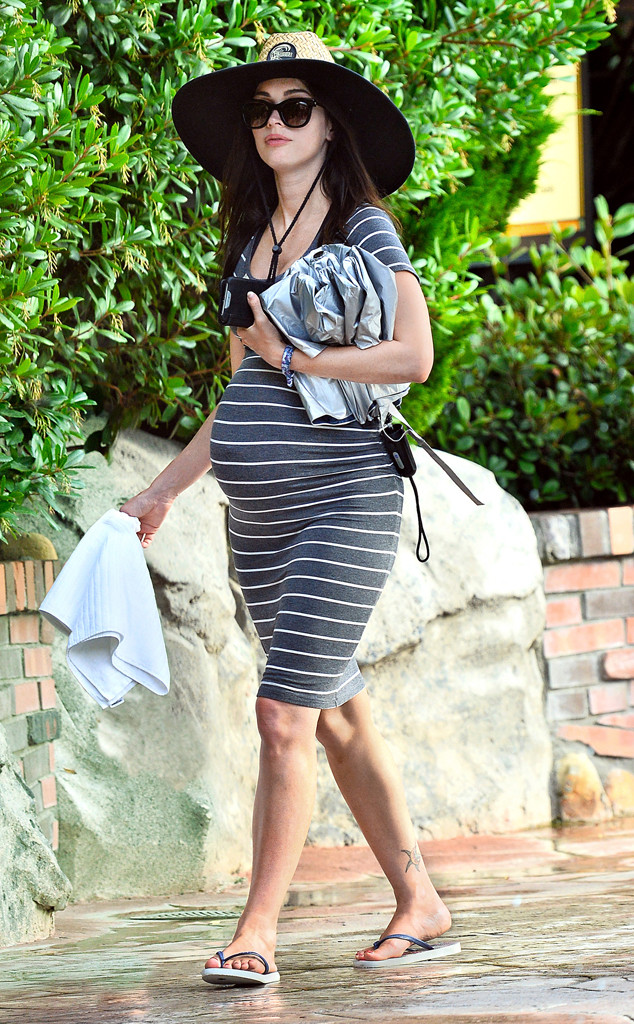 Sharpshooter Images /Splash
What a better way to spend some of the final moments of your pregnancy than at the Happiest Place on Earth?
Megan Fox, Brian Austin Green and their children all took a trip to Disneyland this week, where they enjoyed the day but also had to deal with the sweltering heat. A source tells E! News that while the family had a great time together, very pregnant Megan focused on keeping cool.
"She munched on some popcorn while Brian indulged on a corn dog, but aside from that she had water in her hand the entire time, which makes sense because it was pretty hot this weekend while she was there," the source tells us. "She and Brian actually ended up spending the night at the Grand California in one of the largest suites they have."
Fox looked glowing in a gray and white striped dress, which she paired with an oversize, drawstring hat that shielded her from the bright sun. Because the Transformers alum is going to give birth to her third child relatively soon, she walked more slowly than the rest of her family, but she still managed to get some time on a couple of rides.