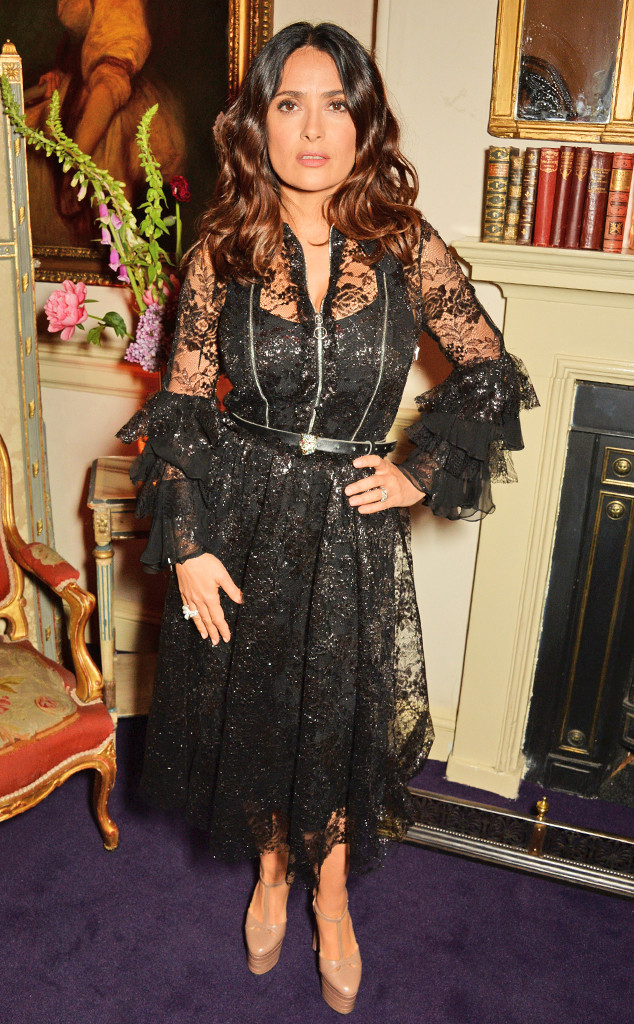 David M. Benett/Dave Benett/Getty Images for GUCCI
You gotta love Salma Hayek's realness.
The actress got candid when asked about her body confidence during an interview. "Well I'm entering my fifties, so your body confidence at this age is not that good. It depends on the day, for everybody," Hayek said to InStyle UK. "There are some days where you're like, 'This is it. This is it, and let's love it!' And there are days that you go, 'This cannot be it! This can't really be it?' So I think it's like this all the time."
When it comes to confidence, clearly, Hayek exudes it. She thinks feeling like a queen has a lot more to do with how you view yourself. "You have to get up and become your own work of art; from the moment you put yourself together," the actress said. "Celebrate who you are and celebrate life and know that this is your experience."