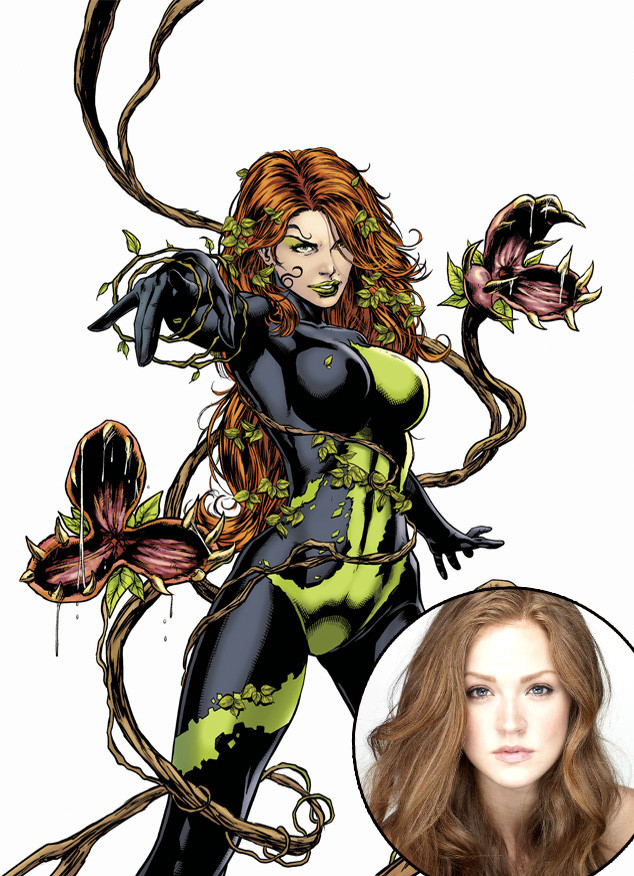 DC Comics; Fox
There's a new Poison Ivy in Gotham City—and an explanation. Gotham has aged up the character of Ivy Pepper, who will eventually become the Batman villain Poison Ivy (infamously played by Uma Thurman in Batman and Robin on the big screen), and cast Maggie Geha, 28, in the role. Clare Foley, 14, played the character in the first two seasons.
According to Fox, the big change happens when Ivy encounters a monster from Indian Hill. The character suddenly finds herself reborn and "one step closer to the DC villain she is destined to become: Poison Ivy." She's now a 19-year-old woman who has taken control of her full power of charms and sets her sights on Bruce Wayne (David Mazouz).
Geha will be a series regular when the Fox series returns this September.