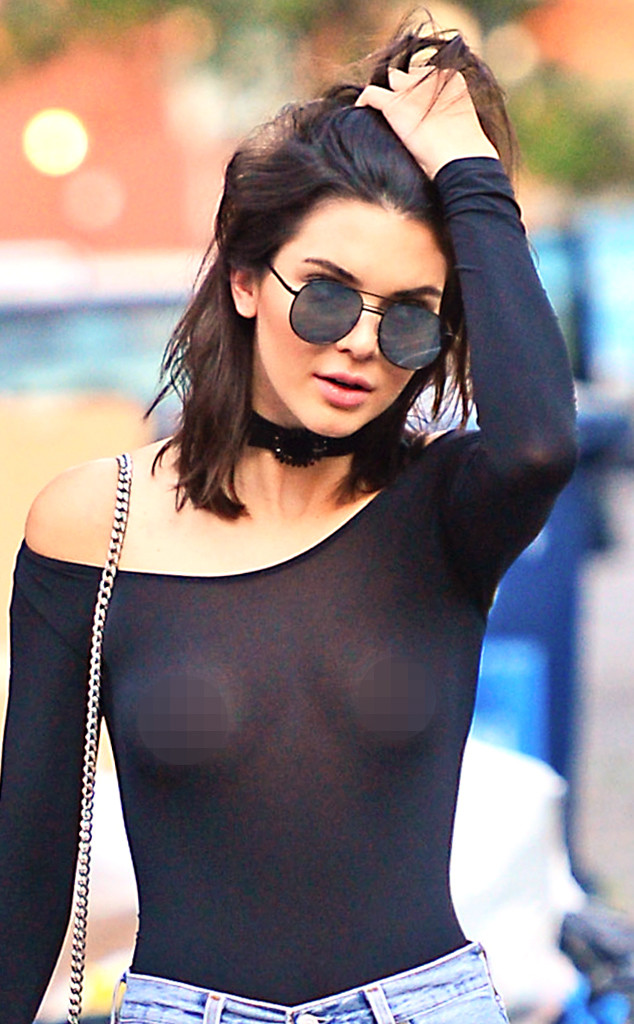 INFphoto.com
Kendall Jenner dared to bare while out in New York City this week!
The Keeping Up With the Kardashians star was spotted with pals Gigi Hadid and Hailey Baldwin, but it was Kendall's outfit that caught everyone's attention. The 20-year-old supermodel wore high-waisted jeans with a sheer, off-the-shoulder top, which put her nipple piercing prominently on display. She paired her daring look with a black choker and calf-height boots.
Kendall explained her racy piercing last September after people noticed it when she wore a white dress that required her not to wear a bra. Suffice it to say, fans seemed surprised enough that Kendall revealed the truth to Page Six about her decision. "It is true," the brunette beauty told the publication while celebrating the launch of her new Estée Lauder fragrance Modern Muse Le Rouge at Macy's in New York City.
"I was going through a period in my life, having a rough time, being a rebel and was like 'Let's just do it.'"