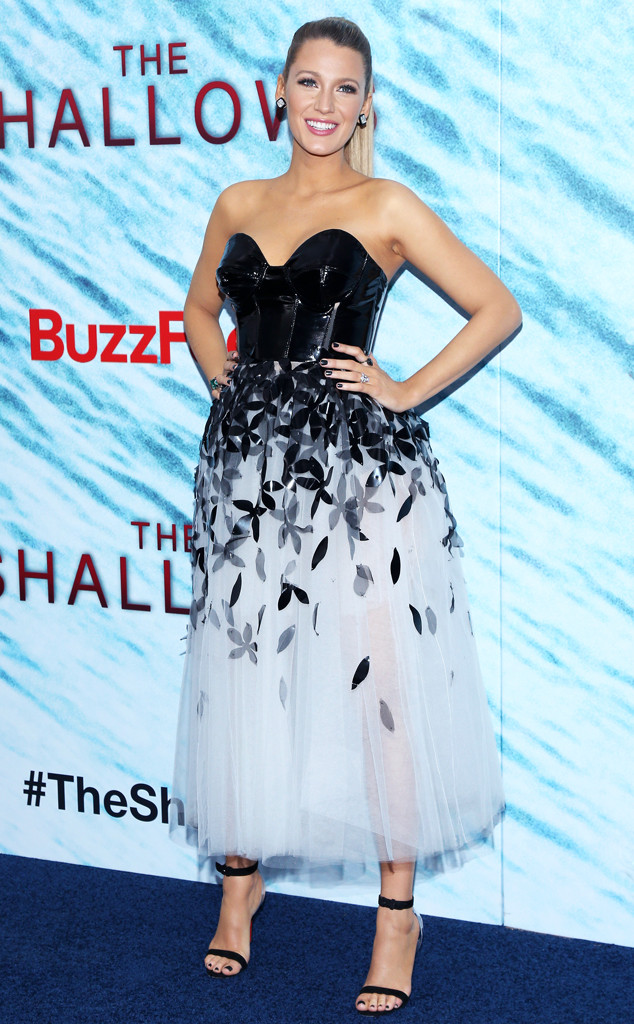 Elizabeth Pantaleo/startraksphoto.com
Blake Lively is feeling like Beyoncé and she ain't sorry.
While stepping foot onto the red blue carpet at the New York City premiere of The Shallows, the A-list actress was looking and feeling extra good.
Yes, she was excited about her new film. And you bet she looked beautiful in her Carolina Herrera dress. But as it turns out, it may have been Beyoncé's earrings that really gave the actress an extra bounce in her step.
"Well, she wore them to the CFDAs," Blake shared with E! News' Marc Malkin exclusively. "Yes! We're the same person tonight!"
She continued, "I am Beyoncé. I'm going to drop the most revolutionary album of all time. I feel like I am at least."