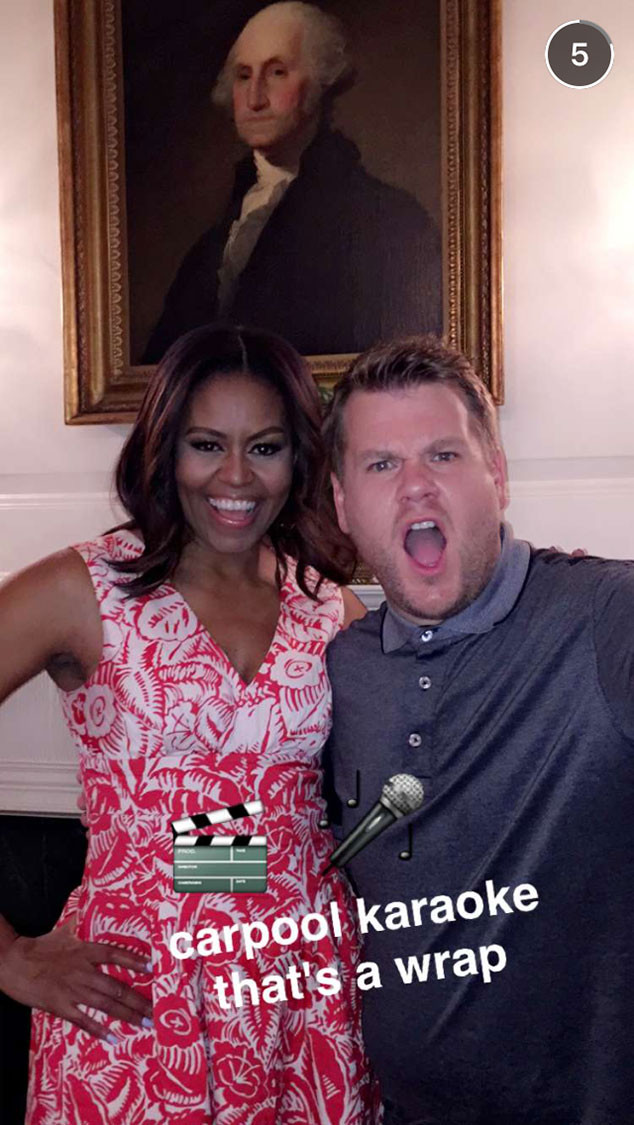 Michelle Obama
Give the FLOTUS a warm welcome to Snapchat, everybody!
Michelle Obama joined the app today, and her first snaps did not disappoint: Not only did the first lady give fans an inside look at the White House, but she also showed The Late Late Show's James Corden picking her up for a special edition of Carpool Karaoke.
In one of Mrs. Obama's snaps, her comedic chauffeur-for-the-day simply could not contain his excitement. "Hi, I'm at he White House today," said Corden, "and I'm gonna take a spin in a car and sing some songs with..."