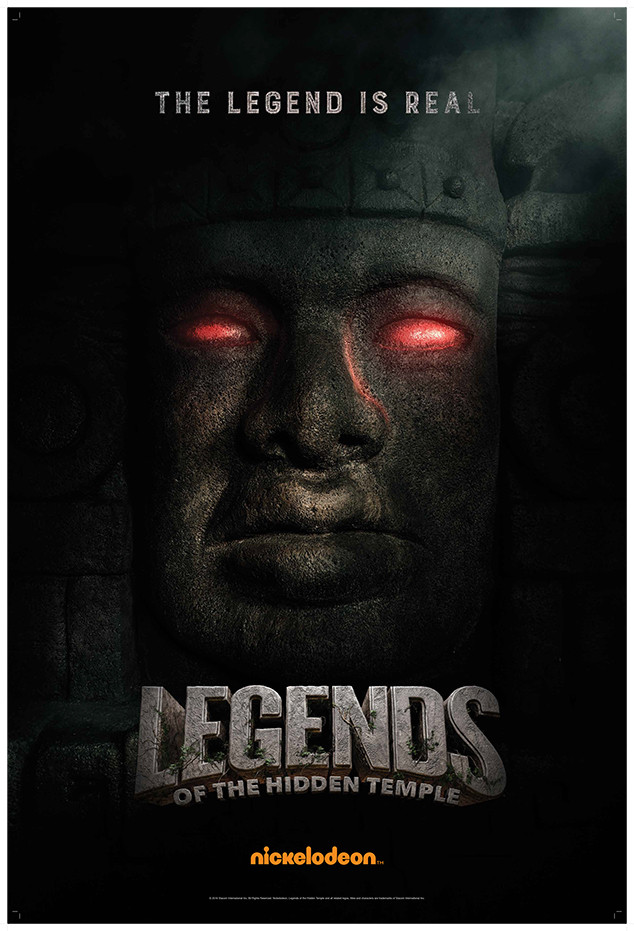 Nickelodeon
Nickelodeon is bringing back a familiar voice for its upcoming Legends of the Hidden Temple movie. Dee Bradley Baker, the voice of Olmec from the classic 1990s game show version of Legends, will return to voice the character once again for the TV movie Legends of the Hidden Temple. Baker joins previously announced cast members including Kirk Fogg (the host of the original series), Isabela Moner, Colin Critchley and Jet Jurgensmeyer.
"An entire generation grew up loving Legends of the Hidden Temple. It was my first television series, and it remains one of the most popular projects I've ever been lucky enough to have been involved with throughout my career," Baker said in a statement. "I'm thrilled that Kirk Fogg and I can once again man the temple as Nickelodeon brings it back in a fresh new way. This rock is once again ready to roll!"
Baker served as the voice of the talking stone head on 120 episodes of the Nickelodeon series. His other voice work includes American Dad, SpongeBob SquarePants, Phineas and Ferb and video games such as Halo.