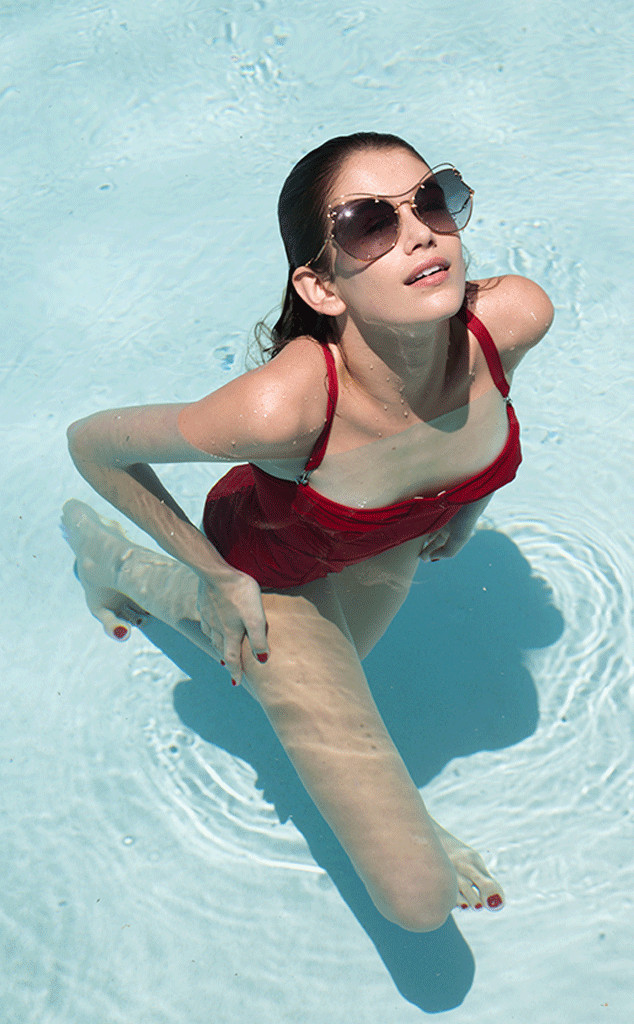 JUSTIN GURNARI
Nobody is going to block Kaia Gerber's shine this summer!
As a new season officially kicked off today, Cindy Crawford's daughter was hard at work launching a new ad campaign with Miu Miu sunglasses.
In photos obtained by E! News, the up and coming model jumped into a pool where she wore a red one-piece bathing suit with matching nail polish. While the outfit is definitely perfect for summer, it's the brand's eyewear that is grabbing the attention of fans.
And although the photos are more than impressive, Kaia was also able to star in a five-minute fashion film where cameras followed the 14-year-old during a lazy summer day. What started off as a casual morning in bed slowly turned into pool time where the frames stayed stylish all day long.