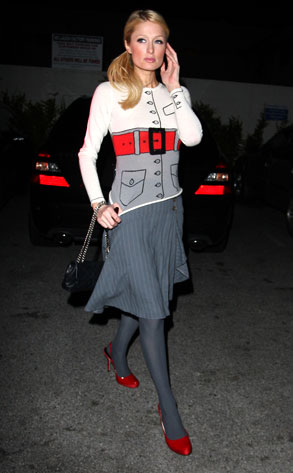 INFdaily.com
Paris Hilton might want to reevaluate the invite list before her next house party.
Los Angeles Police detectives investigating last month's $2 million jewel heist from the hotel heiress' mansion believe the burglar had a good grasp of the floor plans, knowing exactly where Hilton hid her valuables, prompting speculation it may have been an inside job.
Echoing what Hilton told E! News, investigators are going over evidence and narrowing their search down to a number of unidentified aquaintances of Hilton, per the Los Angeles Times.
The perp entered through an unlocked door sometime between the evening hours of Dec. 19 and 4 a.m. the next morning and immediately located Hilton's secret stash of baubbles—which included necklaces, watches, rings and some family heirlooms.