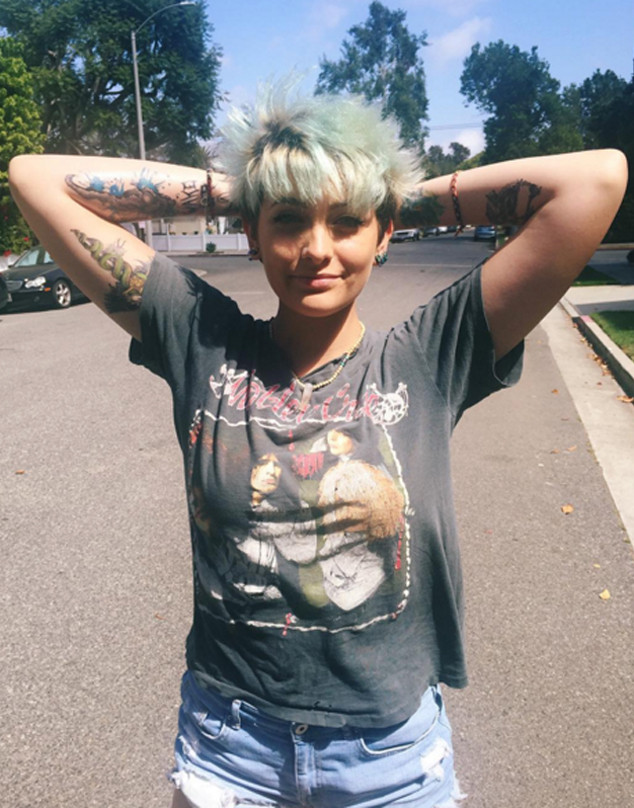 Instagram
Paris Jackson will not be bullied.
The 18-year-old daughter of Michael Jackson has honored her father in various ways since he passed away in 2009, getting tattoos and sharing photos of her with the King of Pop, but when she didn't post something to social media Sunday in honor of Father's Day, Internet trolls criticized her.
But just because she didn't post a tribute to the late musician doesn't mean she wasn't thinking about him. "If you try to harass someone into posting online about a holiday (Father's Day), ask yourself if it's any of your business," Paris tweeted early Monday.
Paris' tweets were in response to certain haters who questioned why she wouldn't when it seemed like everyone was posting pictures in honor of their fathers. A few hours after her initial tweet, Paris slammed them once again. "Having 8 tattoos dedicated to someone overrules a single post about them on a stupid social media acc because of a holiday. #justmyopinion," she posted.