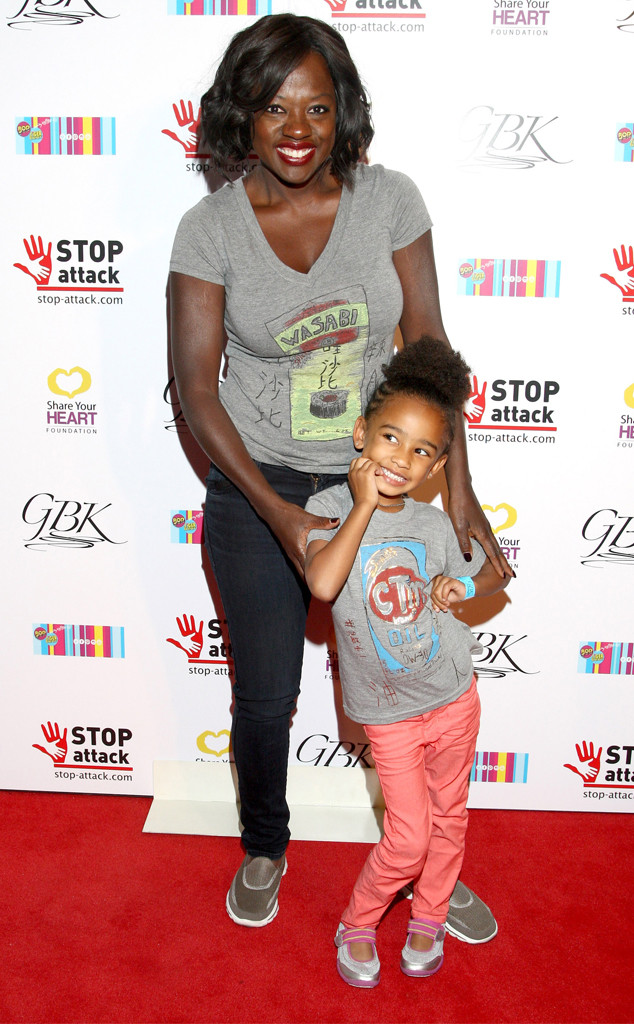 Tommaso Boddi/Getty Images for GBK Productions
Viola Davis and her husband Julius Tennon's daughter Genesis may only be five years old but she already wants to go into the family business.
"She says she wants to be an actress," the How to Get Away With Murder star told me this weekend at the Four Seasons in Maui before being honored with a Navigator Award at the Maui Film Festival. "[She says], "I gotta live the words, I gotta breath the words, I gotta remember the words,' and I said, 'Yeah and you also gotta go to school and get out of this house and pay your own rent.'...I just think this is a terrific profession. The work is fantastic, but the lifestyle? Eh. I don't want to choose that for her at a young age."
Davis, 50, has never shied away from her past. She has spoken openly about growing up in extreme poverty. An acting career didn't always seem to be in reach when she was a child in Rhode Island.