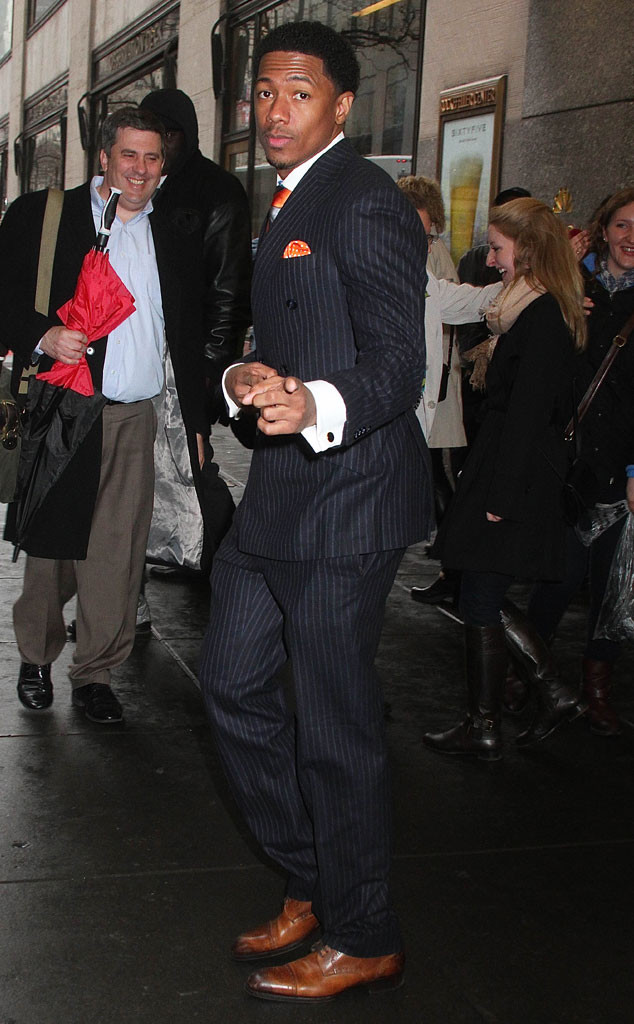 Fortunata / Splash News
Dang, so Nick Cannon is going to deny any drama with ex Mariah Carey and then come out blasting his ex on a freestyle?! Nope, sorry.
The media mogul did drop a freestyle today called "Divorce Papers," which would make anyone assume that it's about the alleged conflicts surrounding his reported refusal to sign papers, but that's not the case. While the track definitely touches on his relationship with Carey, it's nothing but love and honesty.
Cannon's freestyle is an emotional diary of everything that's been going on in his life lately—from venting about the media's coverage of his divorce to his personal struggles (including the recent death of his father James Cannon) to his lack of trust: "When y'all need help/ y'all call me/ When I need help, y'all call TMZ/ and y'all believe everything that you see."
His bars get especially heartbreaking when the 35-year-old starts talking about his kids Monroe and Moroccan. "We single now but we really need to think about is how a child deals/ how a child feels/ because we got two and they brilliant for real/ resilient for real," he raps.
"My daughter said daddy why your eyes in tears/ because last time I dropped your brother off I didn't get a call the next day and it felt like years/ and Ima be honest/ sometimes I hate to hear you're on the other line having fun without me/ I wonder if my son will ever doubt me.../ What's love I don't care about it I just want my kids to be safe."