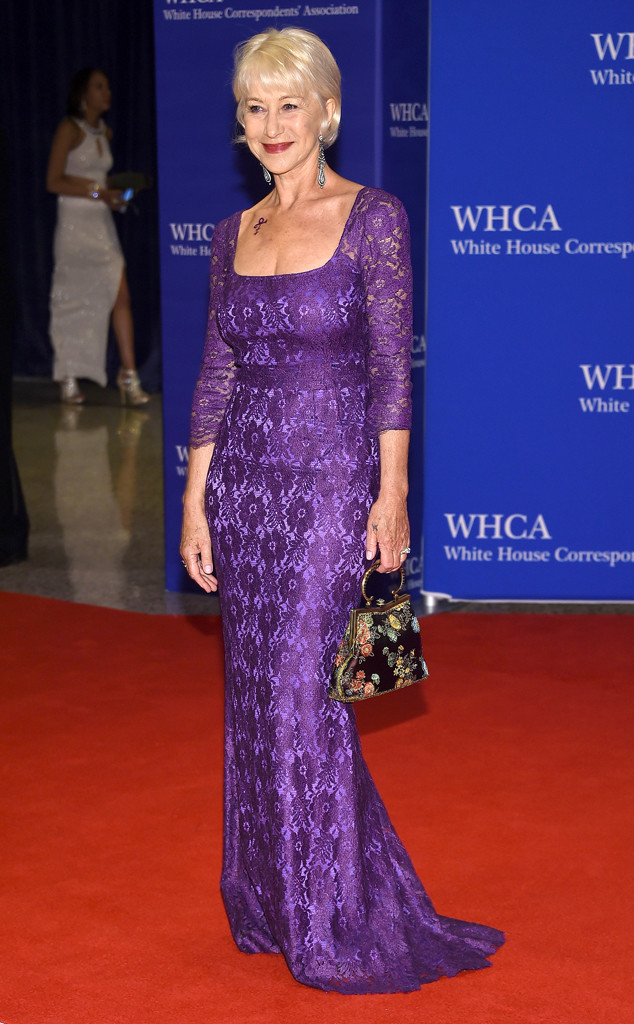 Larry Busacca/Getty Images
The cast of Fast 8 just keeps getting better and better.
After confirming (and getting a sneak peek) of Charlize Theron's involvement with the popular movie franchise, we have now learned that Helen Mirren will be giving the latest installment her badass touch. Yep, the 70-year-old star confirmed her casting in the film during an interview with Elle, and we're just giddy with excitement!
"Yes, I am," Mirren responded to the mag when asked of her rumored role on the film (there are also whispers that she's playing a villain, which she didn't confirm, but would just be the cherry on top if true!).
The star continued to share that she's a big fan of cars and hopes to buckle up and get behind the wheel of one of the film's famous suped-up rides.