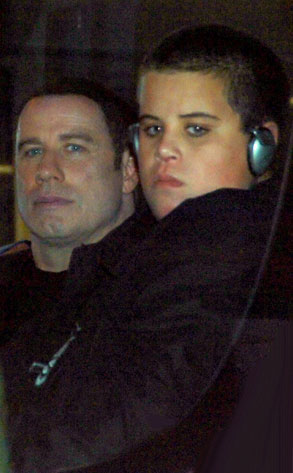 Splash News
Jett Travolta, the 16-year-old son of John Travolta and Kelly Preston, has died during a family vacation.
The family's attorney, Michael Ossi, confirmed the tragic news, telling Reuters the young man suffered a fatal seizure at the Travolta clan's home at the Old Bahama Bay Hotel on Grand Bahama Island.
Efforts were made to revive Jett, who had a history of seizures, but he died at the scene.
The teenager was the couple's oldest child. They also have a daughter, Ella Blue, born in 2000.