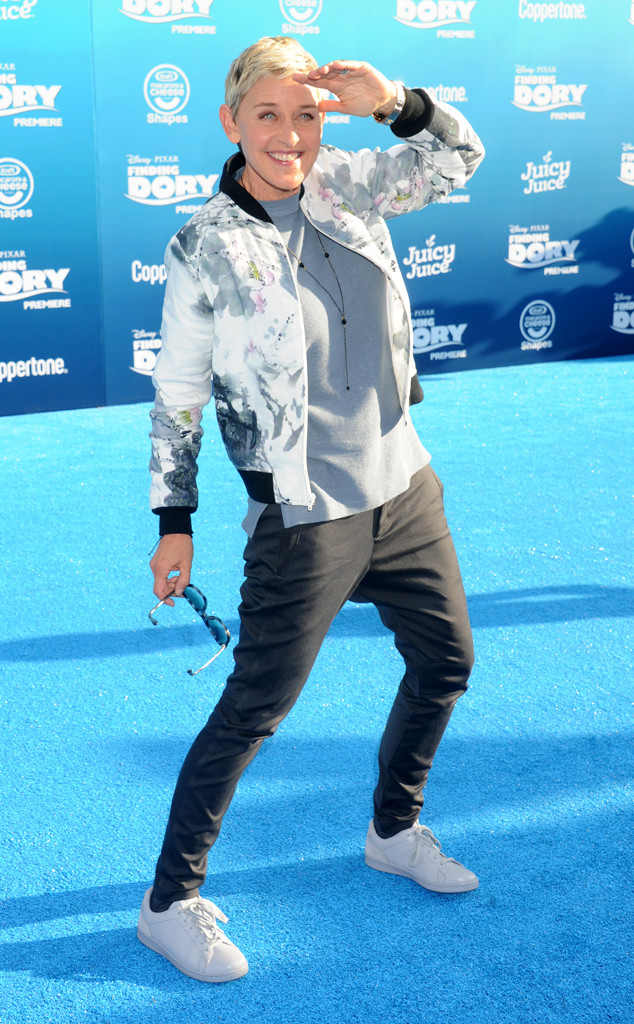 Gregg DeGuire/WireImage
If you ask Dory about the rumored same-sex couple in Finding Dory, well, she won't remember. But if you ask Ellen DeGeneres, she'll just be happy at the thought.
Viewers were quick to point out a scene in the animated film's trailer which shows two women caring over a baby in a stroller, with the question of whether or not the movie was depicting a lesbian couple, and while filmmakers have not addressed the speculation, this would be the first openly gay couple to appear in a Disney/Pixar film ever.
So when asked about the rumored same-sex pair during a recent press conference in Beverly Hills, the star, whose voice helps bring our favorite little blue fish to life on the big screen, couldn't confirm that we're seeing what we think we're seeing, but she was happy about it, nonetheless.