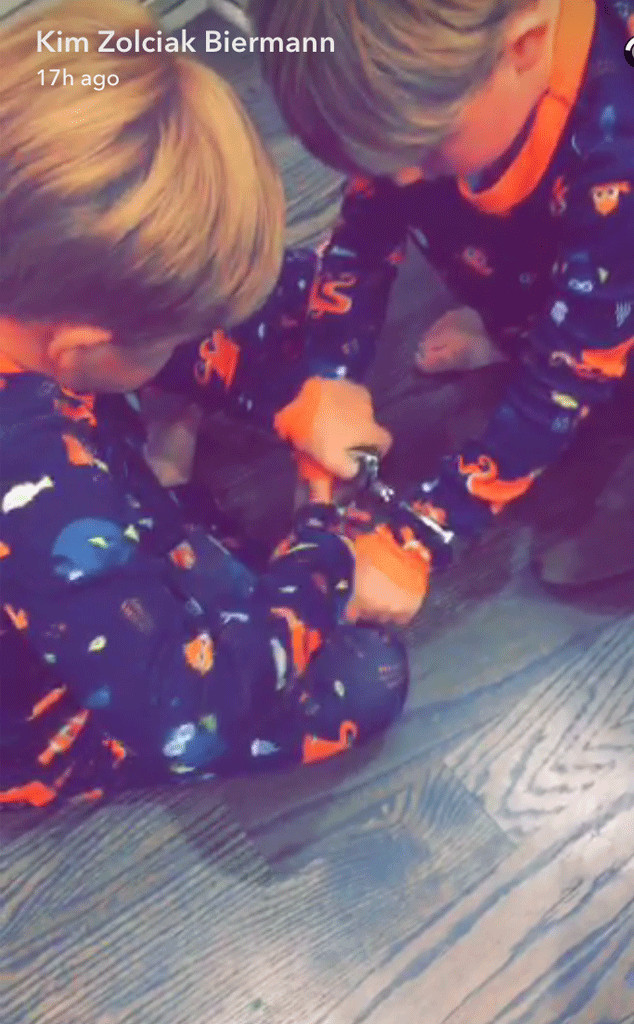 Snapchat
You just never know what you'll find on Kim Zolciak-Biermann's Snapchat these days.
Before starting off a brand-new week, the Don't Be Tardy star headed to the popular app to share what was going on inside her Atlanta home. As it turned out, the Bravo star discovered two of her boys were in handcuffs.
"Do I put dog collars on my kids, but I put handcuffs too," she shared with video of the boys having fun in their pajamas. "KJ's trying to pick the lock."
The footage comes just a couple of days after the reality star posted videos of her 14-year-old daughter Ariana Biermann wearing an electric dog collar. Before Kim's husband Kroy Biermann shocked his stepdaughter, followers found out Ariana agreed to the stunt if she could then hang out with her friends.
"You like getting shocked, you psycho? You two are not right," Kim commented while filming the incident. "Are you guy's idiots?! Who does this? These two are not right, I'm not even playing."