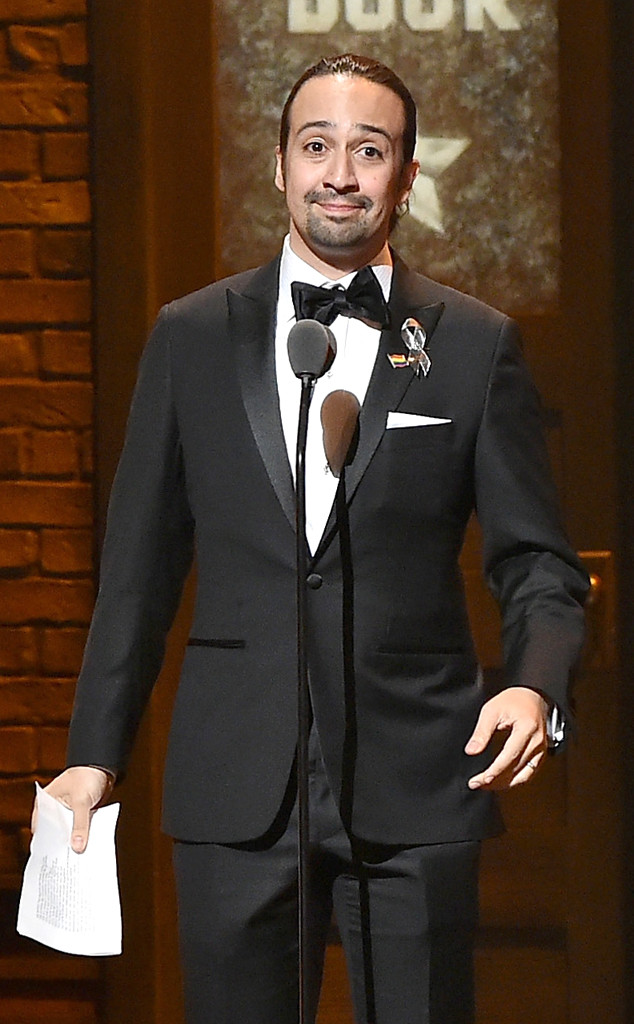 Theo Wargo/Getty Images for Tony Awards Productions
If we could sum up Lin-Manuel Miranda's acceptance speech in one word, it would have to be love.
When receiving the award for Best Original Score Sunday night at the 2016 Tony Awards, the Broadway veteran and Hamilton superstar quickly got emotional when reading off a sonnet dedicated to the victims of Orlando's mass shooting.
"We live through times when hate and fear seem stronger," he shared while holding back tears. "We rise and fall and light from dying embers."
"Remembrances that hope and love last longer," he continued. "And love is love is love is love is love is love is love is love."
His speech quickly earned praise from the audience including his wife who appeared moved by her husband's words. You can read the whole sonnet below.