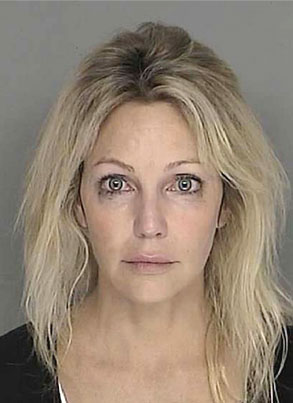 Santa Barbara Police Department
The new year is bringing a clean slate for Heather Locklear.
E! News has confirmed that Santa Barbara prosecutors have dismissed a misdemeanor charge of driving under the influence after the actress pleaded no contest to a lesser charge stemming from her Sept. 27 arrest.
The plea, for misdeameanor reckless driving, was entered by attorney Blair Berk.
"Heather will have to pay a $700 fine, be on informal probation for three years and attend a 12-hour drug education program," Berk told E! News.
The once and possibly future Melrose Place star was charged with DUI on Nov. 17 after a somewhat lengthy investigation into her roadside arrest.
The Santa Barbara District Attorney has yet to comment on the amended charge.
—Additional reporting by Ashley Fultz