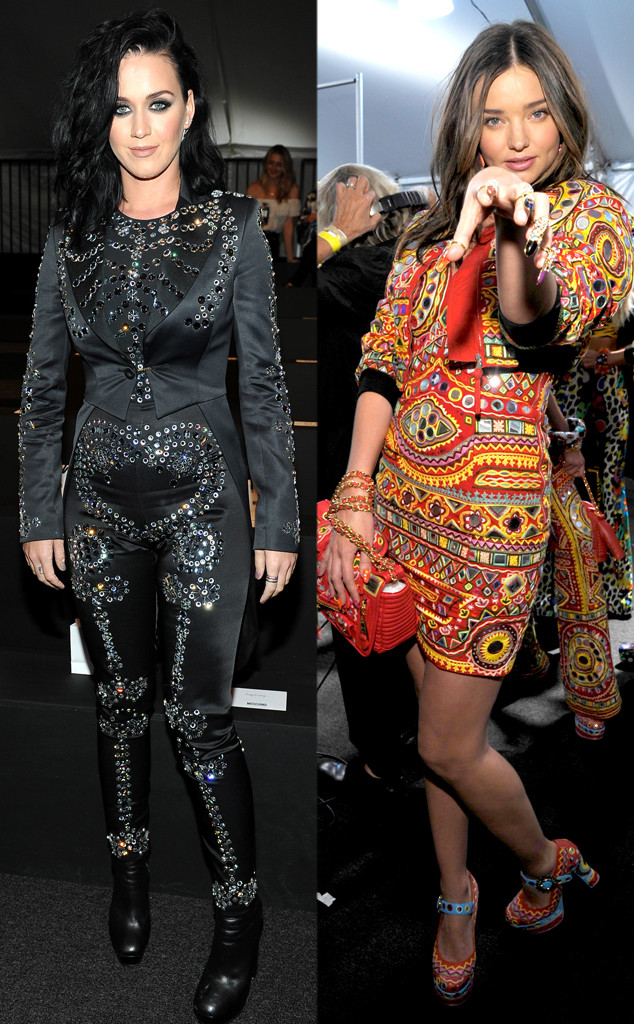 John Sciulli - Donato Sardella / Getty Images
If you're looking for drama between Katy Perry and Miranda Kerr, you've come to the wrong place.
While attending the Moschino Resort 2017 Los Angeles runway show during MADE LA Friday night, the Hollywood stars just so happened to run into each other backstage. And before you speculate as to what the interaction was like between Orlando Bloom's ex-wife and current girlfriend, we have the scoop.
"Miranda came backstage and she went straight to the makeup chairs where Katy was hanging out and she greeted Katy with a hug," an eyewitness told E! News exclusively. "They took selfies together and chatted like best friends for at least 10 minutes before Katy left."
Once the fashion show began, Katy was able to enjoy all the looks from the front row. And as Miranda stepped onto the runway to open and close the show, the friendliness only continued.