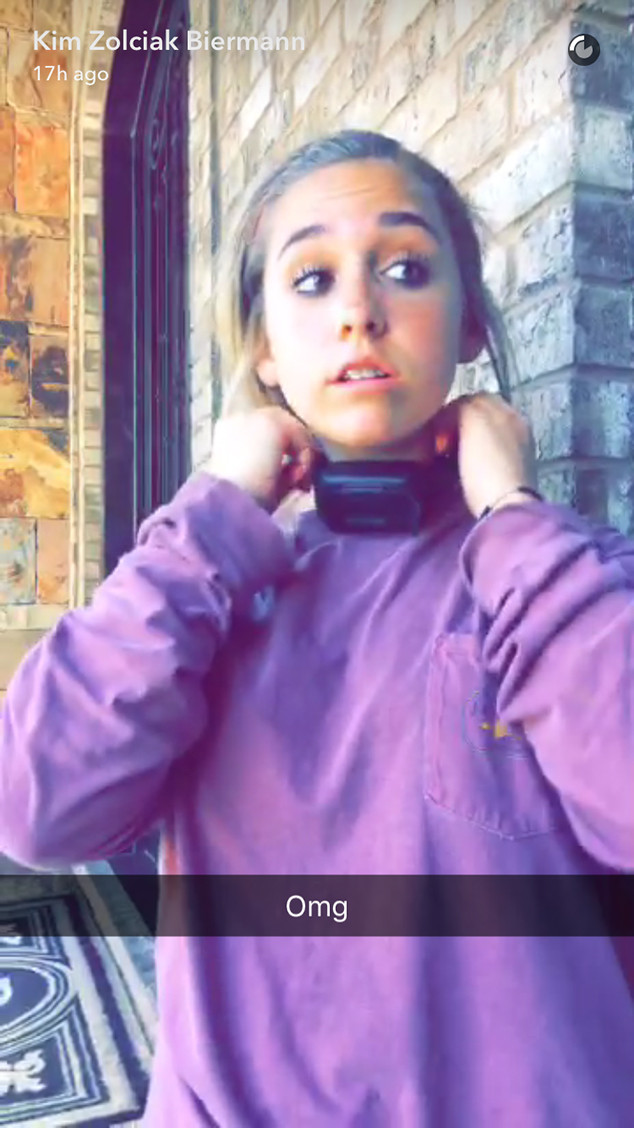 Snapchat
Ouch!
Kim Zolciak-Biermann took to Snapchat to show videos of her 14-year-old daughter, Ariana, wearing an electric dog collar. Kim's husband, Kroy Biermann, shocked his stepdaughter because she said she would do it in exchange for hanging out with her friends. "I really like this," Ariana is heard saying as she puts on the collar.
"But you can't cry," 30-year-old Kroy warned.
The young teenager smiled as her stepdad zapped her. "You like getting shocked, you psycho? You two are not right," Kim commented while filming the incident. "Are you guys idiots?! Who does this? These two are not right, I'm not even playing."