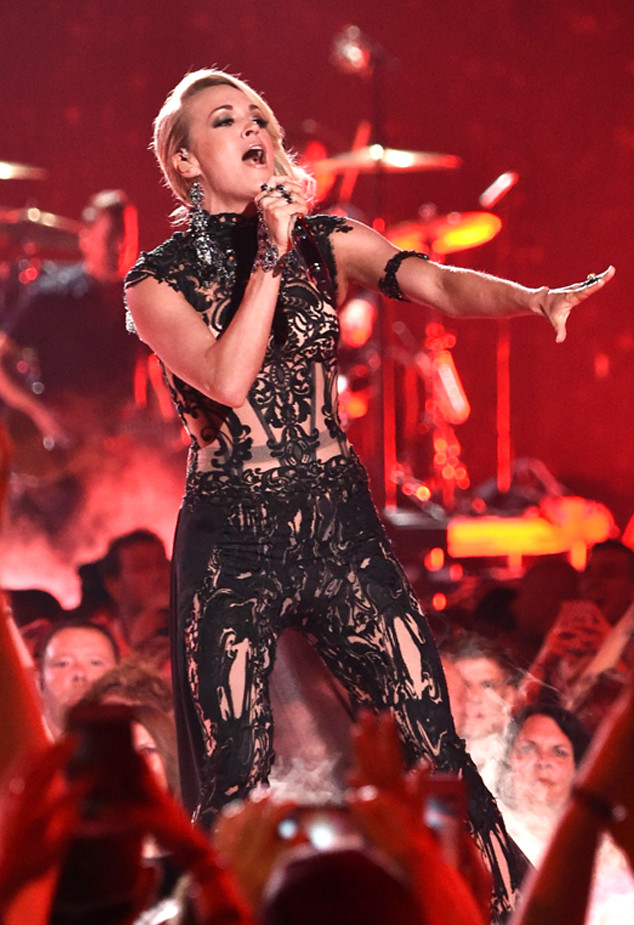 Mike Coppola/Getty Images for CMT
Carrie Underwood just reminded everyone why she's a star.
We're not sure why anyone would forget that to begin with, but just in case there's any question, feel free to reference her live 2016 CMT Music Awards performance as reassurance.
Underwood, who is already a winner tonight after snagging the trophy for Female Video of the Year and Performance of the Year for "Smoke Break," took the stage to perform her single "Church Bells," and she definitely gave a show worth praising.
Beginning with nothing but a microphone, banjo player and her sexy sheer black jumpsuit, Carrie slowly drew the audience in with her sultry vocals. Then, almost in an instant, she fiercely tipped her super-singer cape off and instantly changed the energy of the performance.