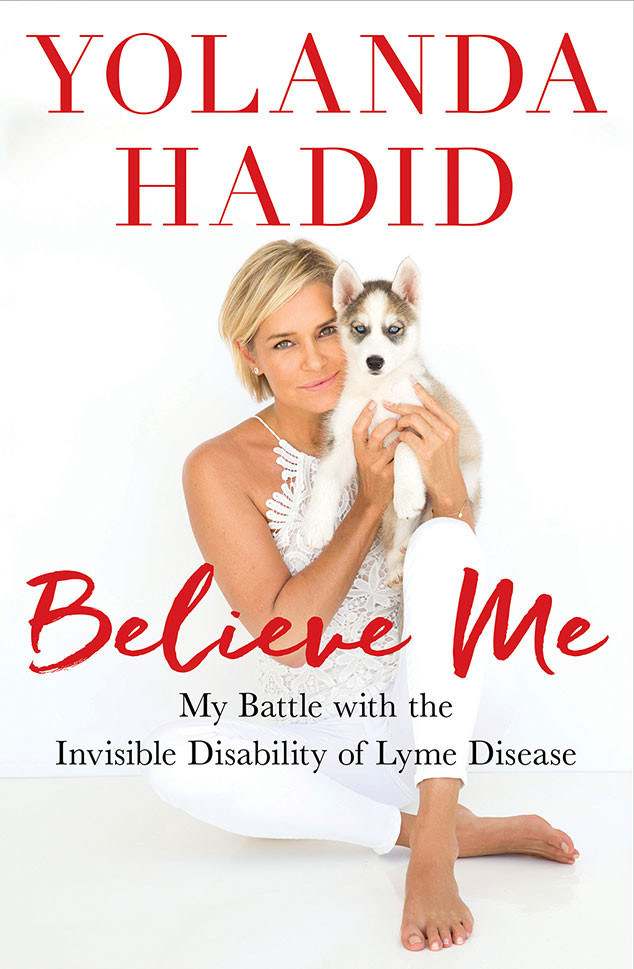 St. Martin's Press
Yolanda Hadid has openly shared her rocky journey with Lyme disease with all of her fans through social media, and even on her show The Real Housewives of Beverly Hills, yet, her diagnosis still drew a number of doubters who speculated the severity of her illness.
Well, Hadid has a lot to say about that. In fact, she's written an entire book about dealing with her "invisible disability."
In Believe Me: My Battle with the Invisible Disability of Lyme Disease, Yolanda "speaks about the never-before-revealed intimate details of her personal journey, treatments, the far-reaching consequences of her illness, and how her children have been her reason to continue to fight through the darkest days of her life," according to the release.
"She speaks candidly about the strain her illness put on her previously picture-perfect life. While doctors continued to dismiss her pain and friends debated her health diagnosis, Yolanda realized her mission and higher purpose of her journey is to use her newfound platform to educate, and bring awareness to the stigma surrounding chronic Lyme in order to bring hope to other sufferers who have been misdiagnosed and battling the invisible disability of chronic disease in general."