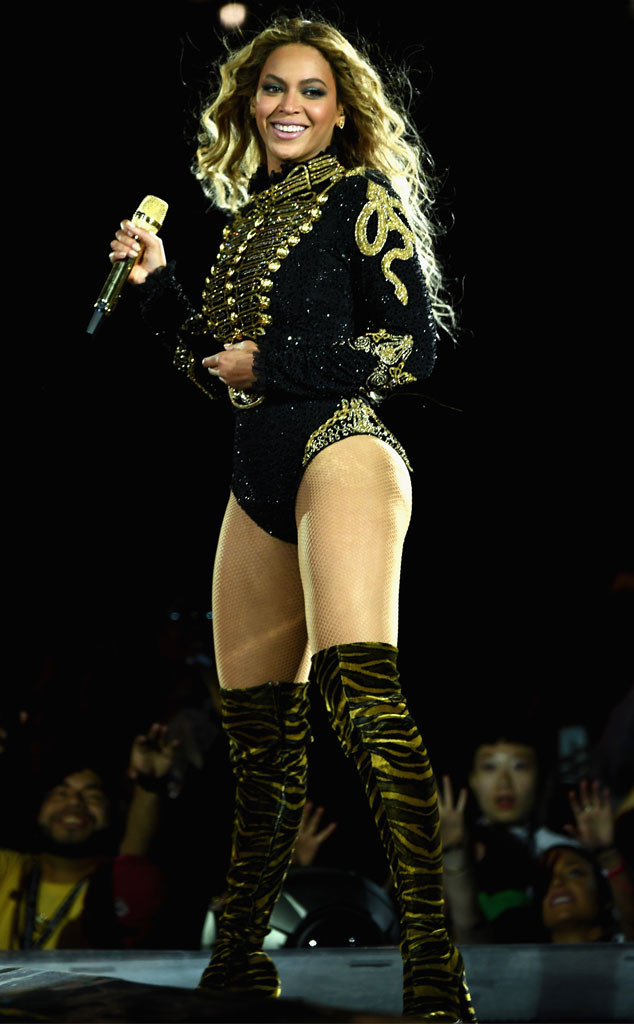 Larry Busacca/PW/WireImage For Parkwood Entertainment
Even her normal human functions are praise-worthy.
Beyoncé sneezed in concert on Tuesday night, causing fans to absolutely lose their s--t and giving a whole new meaning to her lyric, "I sneezed on the beat and the beat got sicker."
The moment occurred during her Formation World Tour concert at New York's Citi Field, right before the 34-year-old went into an a cappella rendition of "Love on Top." She paused before beginning the song and sneezed right into the arm of her gold and black Gucci costume. The whole crowd melted, erupting into a cheer of "bless You."
It also sparked several reactions on Twitter.
"Beyoncé just sneezed into the crook of her arm of her Gucci costume in between songs and it was very endearing," one fan wrote, while another joked, "Didn't even know Beyoncé could sneeze yo!"