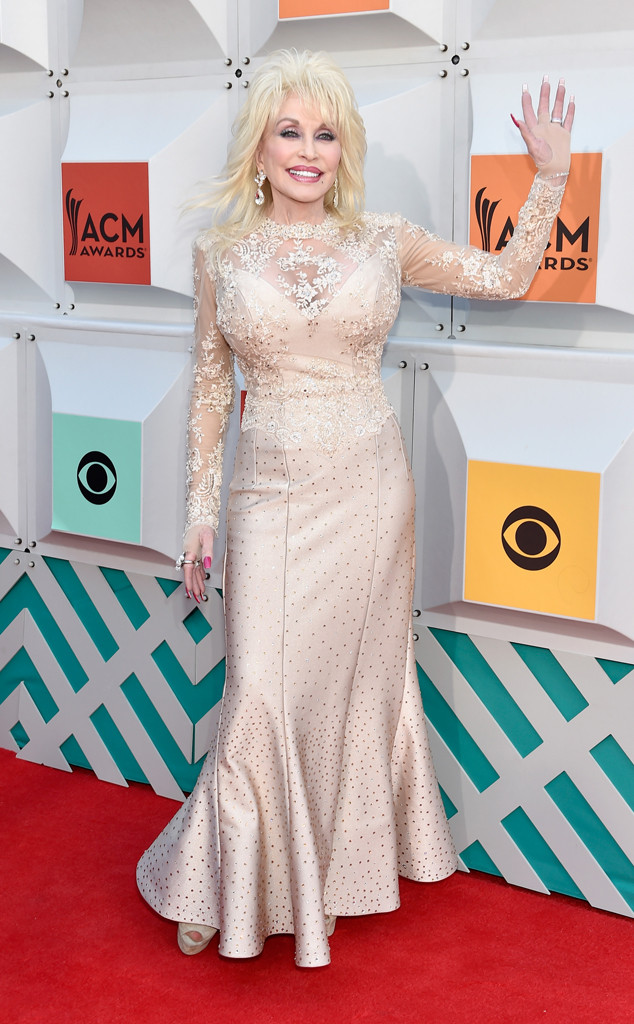 David Becker/Getty Images
Dolly Parton and Carl Dean are ready to celebrate their love!
As Memorial Day weekend came to a close Monday evening, the country singer and her husband marked their 50th wedding anniversary by renewing their vows in a special Nashville ceremony.
Dolly's creative director and clothing designer Steve Summers helped designed her dress while Carl opted for a classic suit.
"How many people can say they've been married 50 years? We've made it this long, we need to do it again," Dolly joked to Rolling Stone days before the anniversary. "I've always wanted a big beautiful dress, the whole thing."
Dolly also hinted to the publication that she will be receiving a new ring and photos from the big day will be released to help benefit Imagination Library.
"If I had it to do all over, I'd do it all over again, and we did," says Dolly Parton of marrying her husband. "I'm dragging him kicking and screaming into the next 50 years. Wish us luck. In all honesty, the only way I was able to get Carl to do any of this in the first place was that it was a great opportunity for us to raise money for some very worthy causes."