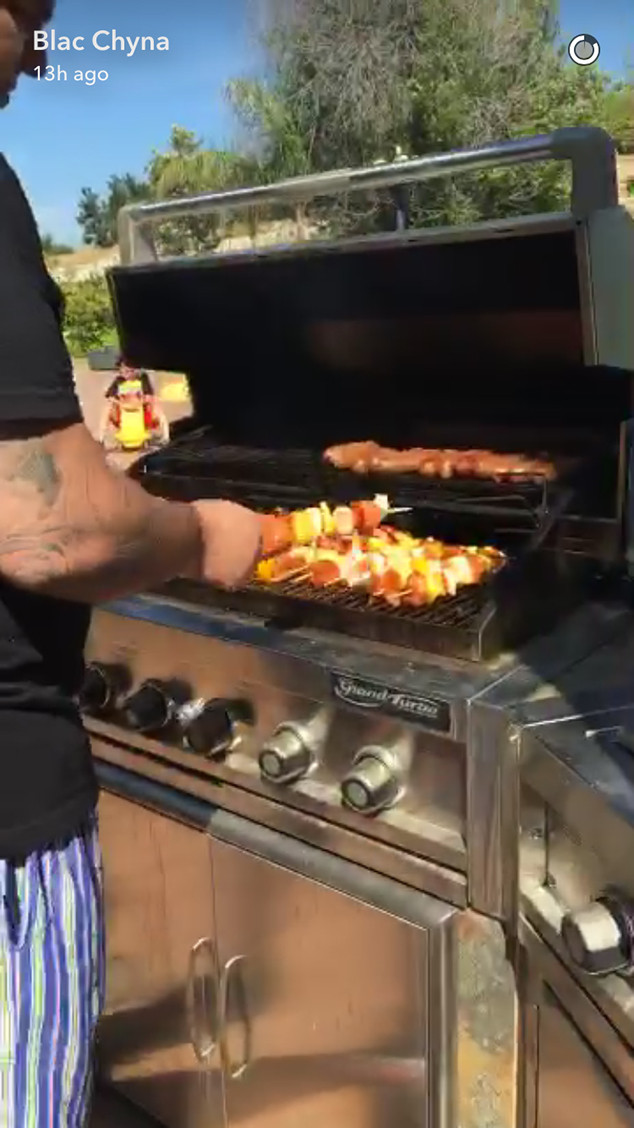 Snapchat
Blac Chyna and Rob Kardashian are staying healthy!
The couple, who are expecting their first child together, had quite the outdoorsy day Tuesday when they decided to grill some lunch and hit the trails. Rob and Blac hosted a barbecue for lunch, where they grilled chicken and vegetable skewers, hot dogs and corn. The Lashed salon owner posted photos and videos on Snapchat, where viewers could see Rob was playing chef for the day.
The day didn't end with a BBQ, though! Blac and Rob decided to work off their meal by going for a hike. In the videos fans can hear them both panting, which means they definitely got in a good workout! Rob even joked that his two water bottles were free weights that he could use for a little strength training.