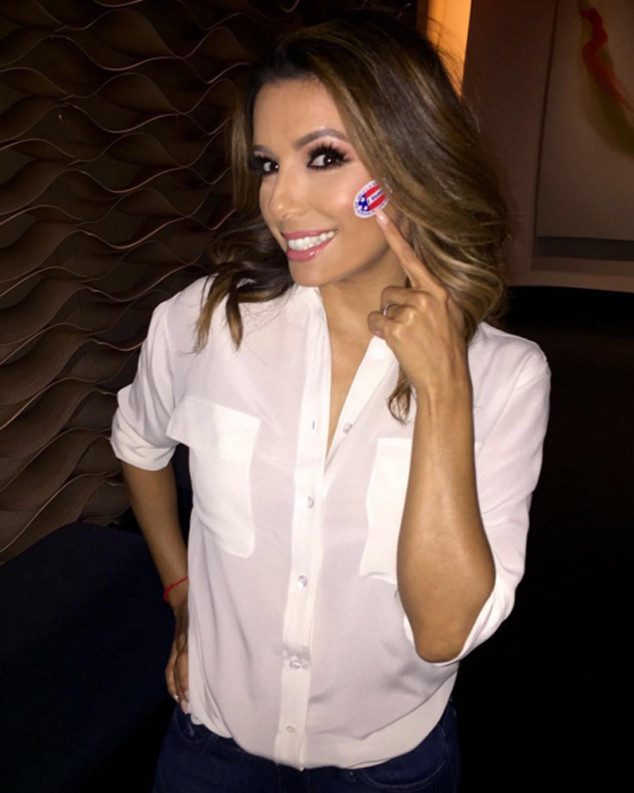 Instagram
Today's hottest accessory? The "I Voted" sticker.
Social media is abuzz today with celebrities hitting the polls and subsequently showing off the proof that they've cast a ballot in the California primaries. Some stars shared stories and selfies in which they're sporting their stickers, while others encouraged fans to head out to the polls and make their voices heard.
As a symbol of participation in the political process, celebrities are wearing the stickers with pride. Rosario Dawson, for instance, tweeted a picture with her sticker captioned, "I'll show you mine if you show me yours #ivotedsticker."
In a political climate that values celebrity support and endorsements, it's no surprise we are seeing big names spreading voter pride.