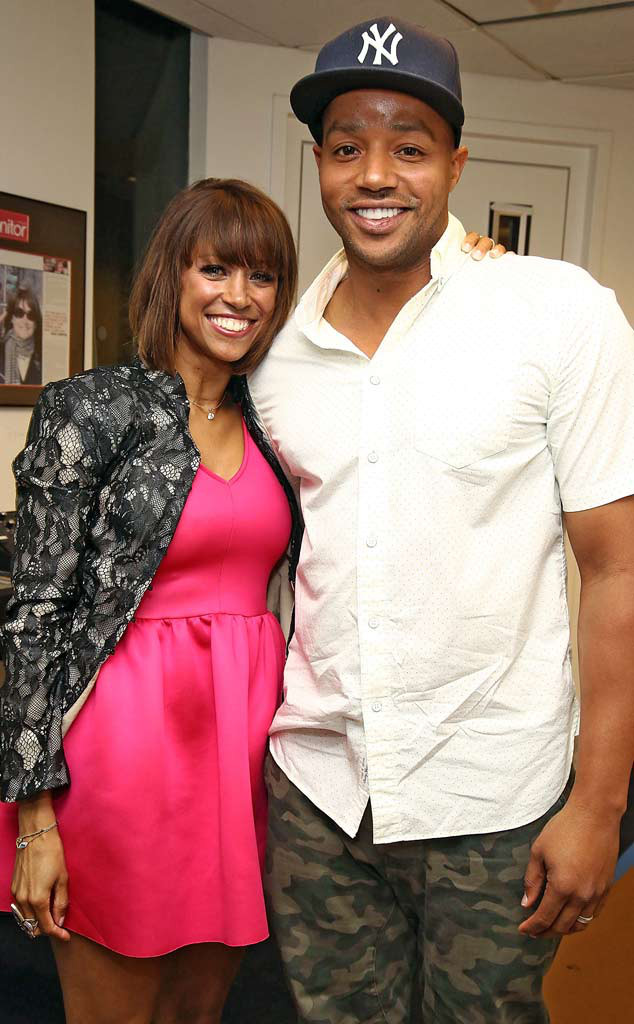 Astrid Stawiarz/Getty Images
We're totally buggin' over the fact that one of our favorite '90s couples reunited on Monday: Dion and Murray from Clueless!
Yes, Stacey Dash and Donald Faison were spotted at the Sirius XM studios, looking like they haven't aged a day since their famous 1995 film. Much like their on-screen characters, both made a great fashion statement. Dash looked sweet in a short, hot pink frock, rocking a bob and bangs, while Faison opted for camouflage pants and a Yankees hat.
So how have they stayed looking so young, 20 years after Clueless? A healthy diet and workout routine.
Donald, for example, has always sworn by eating well and getting in extra fitness. But he also encourages a cheat day here and there. "I get one fun day or three fun meals each week," he told Food Republic. "So I might have a fun meal on Saturday, one on Sunday, and if I can't make it during the week, I might have a frozen yogurt or something like that."