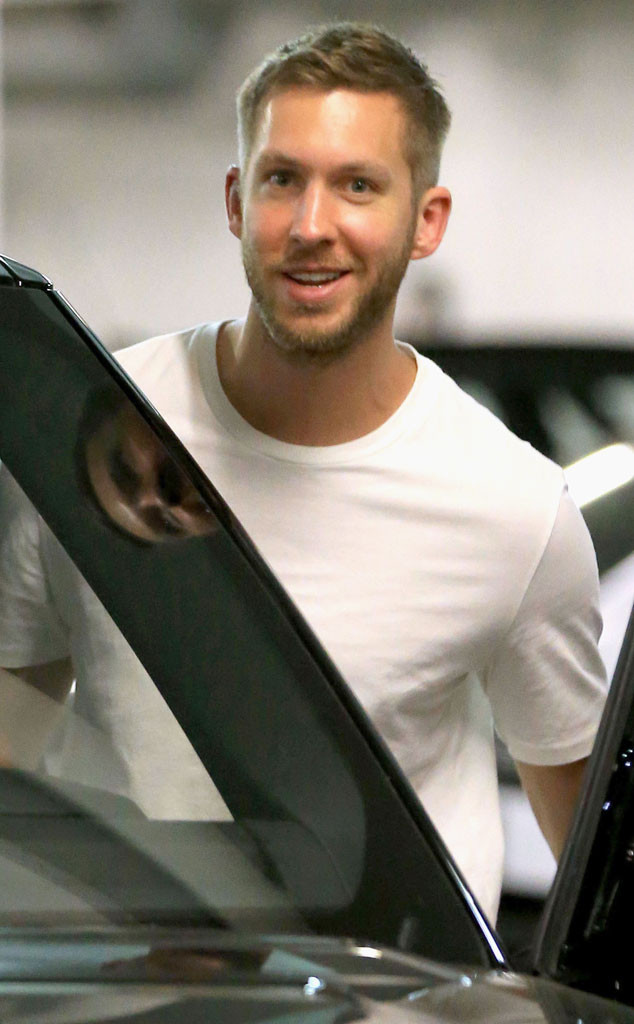 GAMR/FAMEFLYNET PICTURES
As Calvin Harris has proven, you just have to shake off a breakup.
After E! News exclusively confirmed on Wednesday that the DJ had split up with his longtime girlfriend, Taylor Swift, Harris was not about to mope around with a pint of Ben and Jerry's and Adele's latest album. Instead, while Swift was busy putting on a surprise concert at a fan's New Jersey wedding, the 32-year-old producer picked up his new bachelor life just like it had left off—with a party.
Following a car crash that left him injured and pressed to cancel previously planned gigs, Harris returned to Caesars Palace for a gig at Omnia nightclub Friday night and continued into Saturday at the Wet Republic pool party at the MGM Grand Hotel & Casino.
However, before any of the festivities could commence, Harris stopped by a medical clinic in Beverly Hills early Friday before jetting off to Sin City for a follow-up treatment regarding his car accident injuries. However, even the doctor's office couldn't bring his spirits down. The professional remixer shot photographers a wide grin as he got back into his car following the appointment. No tissues needed here!
According to a source, "Calvin is feeling better and is enjoying some time off to rest and get his body back to where it was. He is going to the gym but not working too hard."