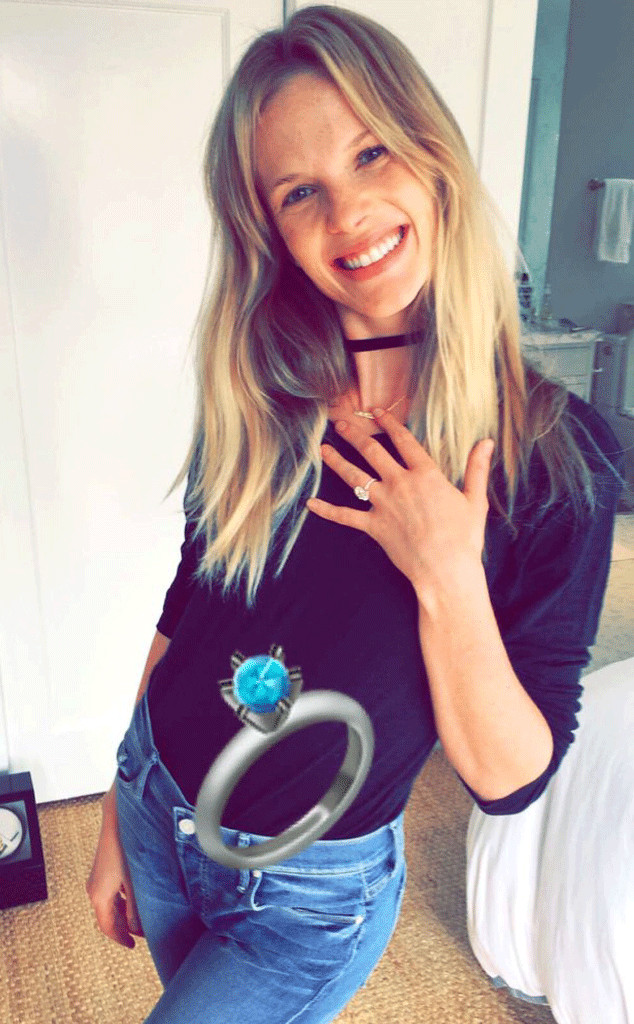 Twitter
Someone is starting off the summer with a brand-new relationship status.
Anne Vyalitsyna had big news to share on her social media over the weekend. As it turns out, the model is engaged to her longtime boyfriend Adam Cahan.
"Yep this happened," she wrote on Twitter Sunday afternoon while flashing her brand-new piece of bling. "Luckiest girl in the world #ModernFamily."
In her post, the 30-year-old also posed for a group shot with her fiancé and his two kids from a preview relationship. Anne also held onto the couple's baby they welcomed last June.
Prior to her relationship with Adam, Anne was linked to Maroon 5 frontman Adam Levine and New York Mets pitcher Matt Harvey.