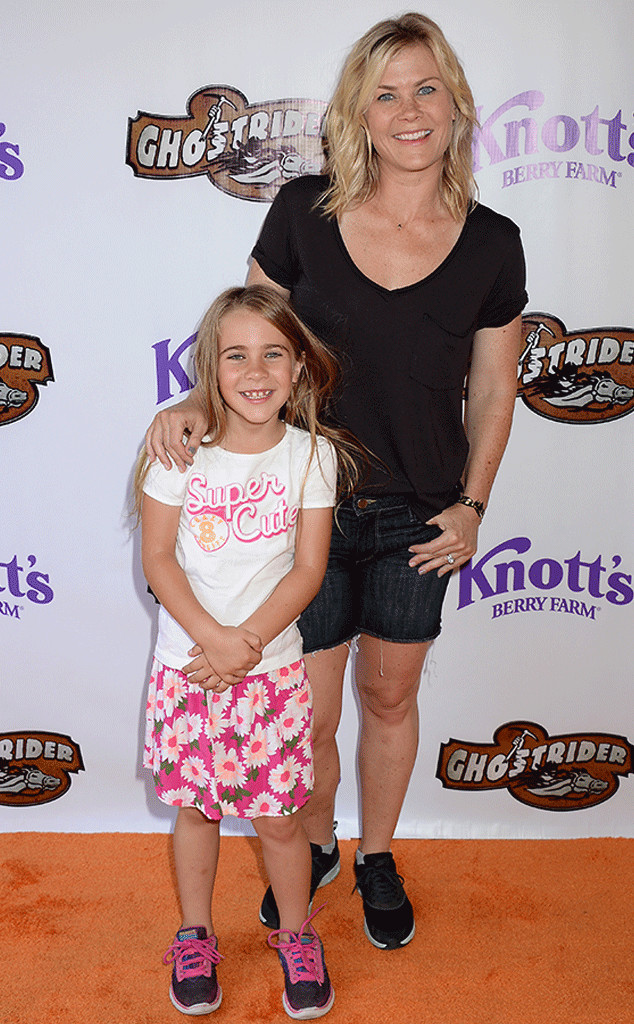 Gilbert Flores
What have you done today to make you feel proud adventurous?
With the official start of summer just a few weeks away, former Biggest Loser host Alison Sweeney decided to visit Knott's Berry Farm in Buena Park, Calif., for an afternoon of thrilling rides and attractions.
Joined by her husband David Sanov and their two kids, the Days of Our Lives veteran was able to document much of her day on Snapchat and social media. And while Alison enjoyed plenty of rides including the new and improved Ghostrider roller coaster, we couldn't help but notice how much the actress and her growing daughter look alike.
While posing for pictures on the red carpet, Alison and her daughter Megan Sanov made one special mother-daughter duo. While mom opted for denim shorts and a black scoop-neck T-shirt, Megan chose floral shorts and a T-shirt with the words "Super Cute" written in front.
"❤ being @knottsberryfarm with the family!! #ghostrider," Alison wrote on Instagram before posing with the famous puppy JiffPom. "Awesome day."