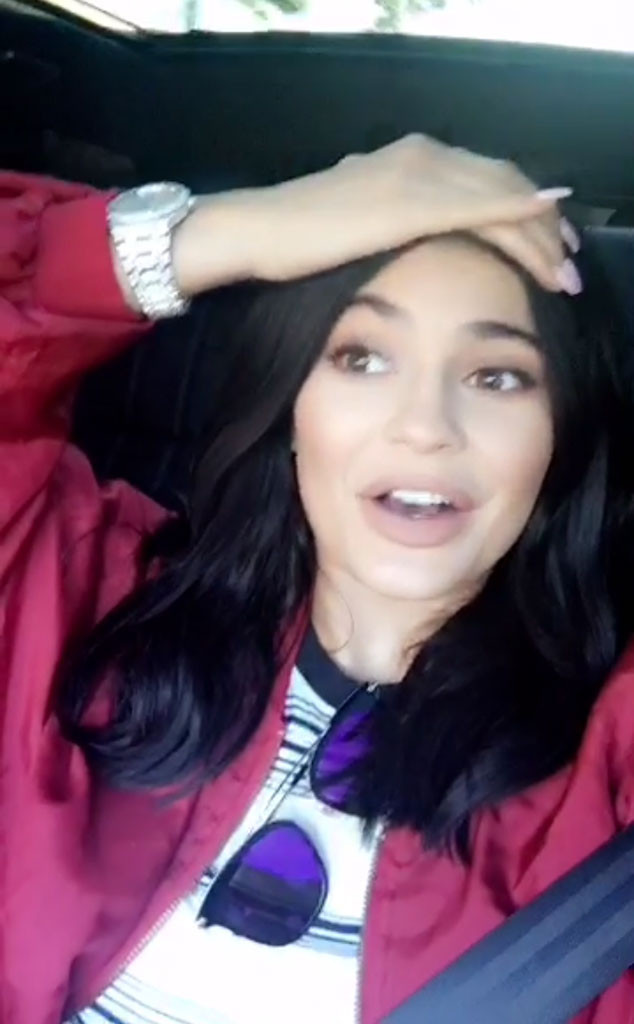 Kylie Jenner / Snapchat
Kylie Jenner, her family and thousands of other people had a pretty scary day Saturday when a massive fire broke out not far from their Southern California homes and spread to more than 500 acres.
The teen, sisters Khloe Kardashian and Kourtney Kardashian and mother Kris Jennerposted about the disaster on social media.
"There's a fire next to my house!" Kylie said on Snapchat. "Am I gonna have to evacuate?"
It is unclear if her and her family were among the 5,000 people forced to evacuate from the town of Calabasas and surrounding areas.
As of Sunday afternoon, the fire has claimed no fatalities but has damaged several structures. Plumes of smoke could be seen and ashes rained down up to 30 miles away.