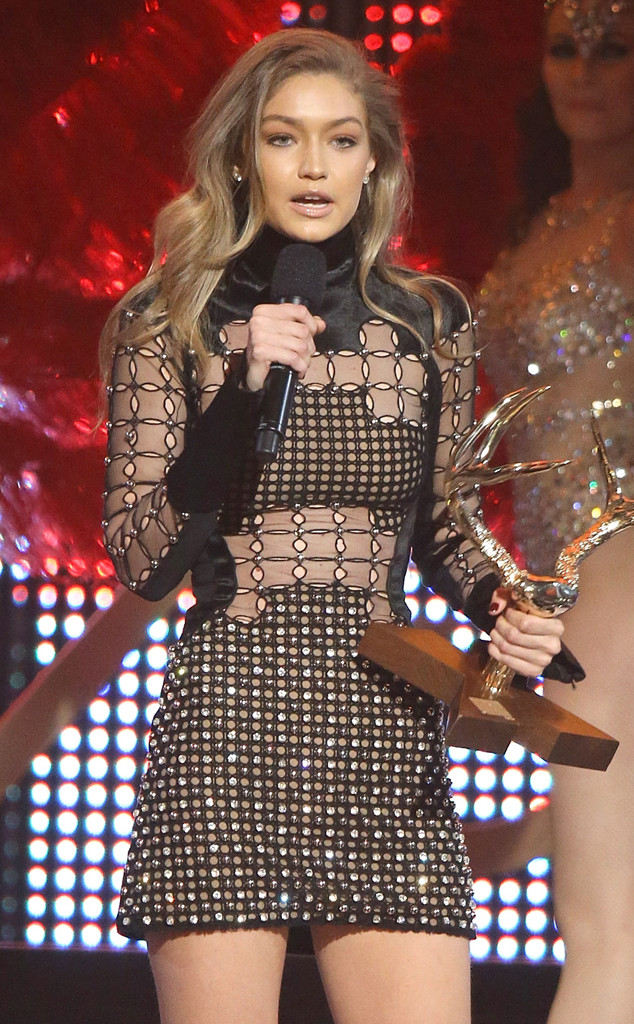 Michael Tran/WireImage
Gigi Hadid was honored with the Our New Girlfriend Award at the 2016 Guys Choice Awards Saturday and said that in real life, she has always been a "good girlfriend."
E! News had learned last week the 21-year-old model and Zayn Malik, 23, had broken up after dating for about seven months. However, sources said the couple has "broken up and got back together a few times" and "can likely get back together tomorrow."
"I called a friend and was like, 'What do I say that's funny?'" Hadid said in her acceptance speech. "And she was like, "Try and think of like, something that you did [that was] mean to a crush in middle school and try to make a joke about that.' I was like, you know what? I have always been like, kind of like a good girlfriend! Like, even in middle school when I had crushes, like, I've always been like kind of nice!"