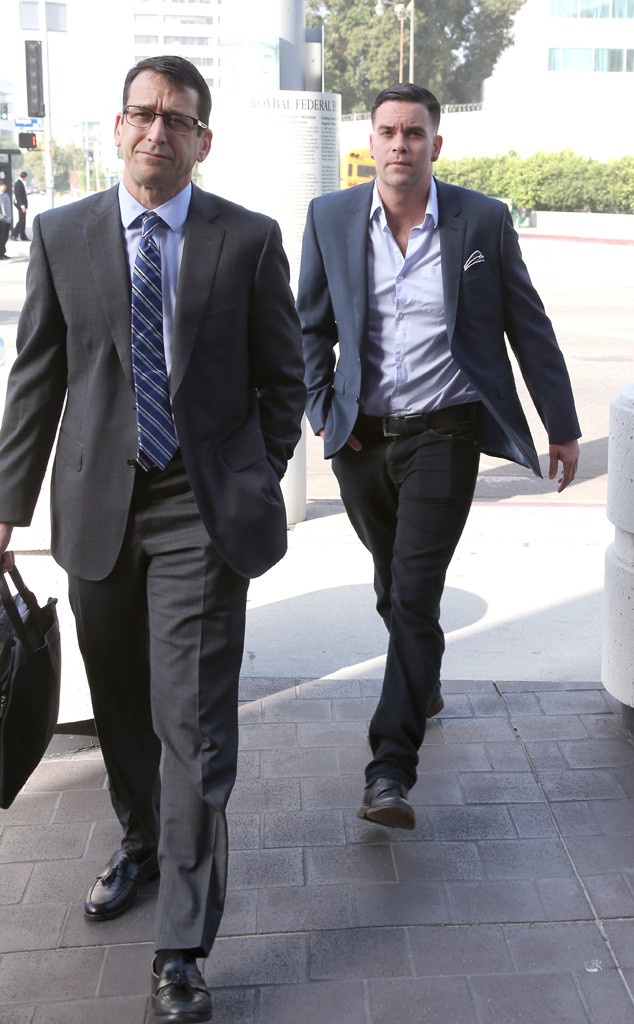 Frederick M. Brown/Getty Images
Mark Salling was arraigned for his child pornography charges today in a federal Los Angeles court.
The Glee star pleaded not guilty to federal charges of receiving and possessing child pornography and was released from custody, however, he was given a lengthy list of regulations so that he could walk out of court today. Like what, you ask?
Well, E! News learns that the judge agreed to release Salling with the following conditions: He is expected to pay $100,000 cash for bond by Monday (he arrived to court with a cashier's check for that amount) and must wear a location monitoring device in the form of a bracelet. The actor cannot possess any device that has Internet access, unless supervised or approved beforehand, and cannot associate with anybody under the age of 18.
In fact, he can't even go anywhere where teens and young children might frequent, and was told to stay 100 yards away from schools, playgrounds and arcades.
Among the long list of regulations, Salling is also required to actively look for employment and is subject to mental health evaluation and counseling by order of pretrial services (of which he must pay out of pocket).
The actor's trial begins July 12, and E! News is told that if Salling is convicted of both child pornography charges, he's essentially looking at 40 years in prison.