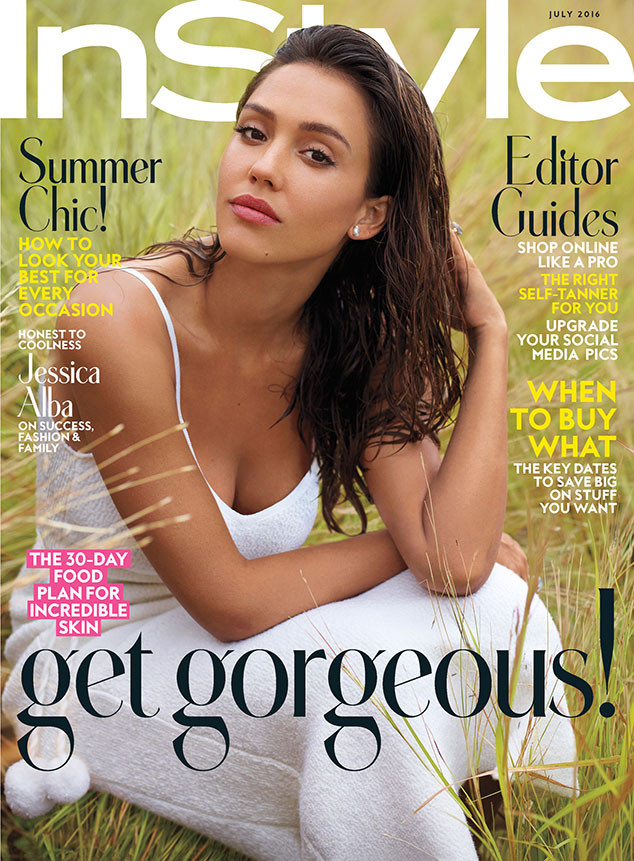 InStyle
By the time of her first year as a teenager, Jessica Alba had already appeared on the silver screen. Two decades later, she's a Golden Globe-nominated actress who's ranked as one of People's most beautiful and was honored with the number one spot on Maxim's Hot 100 list.
However, the Honest Company creator admits she was far less thrilled about the physical accolades she garnered as a starlet in Hollywood.
"My sexuality made me very uncomfortable," she said in the July issue of InStyle. "I remember my first Maxim shoot, they were telling me to pose a certain way, and I was like, 'Agh! I'm 19. I'm a virgin. I don't even know how to do that.' It was so awkward."
With sultry roles in Dark Angel, Sin City and Into the Blue, Alba quickly became known as the screen siren of the action genre. However, she didn't identify with the image that had been shaped of her by the time she reached just 25 years old.
"I sort of went through a life crisis. I was like, 'This isn't what I set out to be. I'm so much more than this, but I don't know how not to be a sex symbol.'"