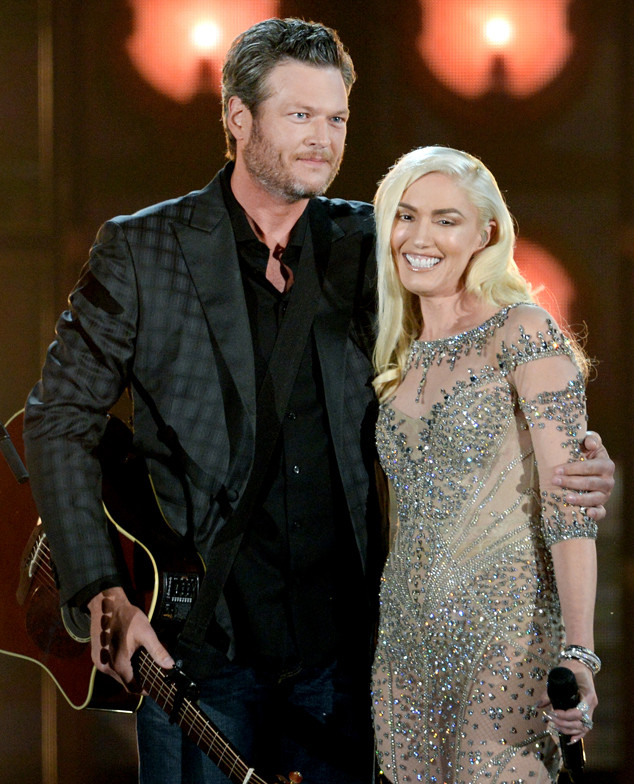 Kevin Winter/Getty Images
Love certainly doesn't come easily...or quickly.
By now fans know Blake Shelton and Gwen Stefani wrote "Go Ahead and Break My Heart" by voice memo, and by now they know the two singers bonded because they were both going through divorces. What they don't know, however, is how they each found out about their respective marital status.
"We were starting The Voice last year, and I had to sit down and go, 'Look, by the time this thing airs, my life will have completely changed, and we need to talk about this now because it may affect what we talk about on the show'," he tells Rolling Stone. "I just felt like there doesn't need to be secrets. And then the same thing [happened] with Gwen. It was like, 'Here's what's going on, this show ain't gonna air until three months from now, so let's get this talked about right now'."