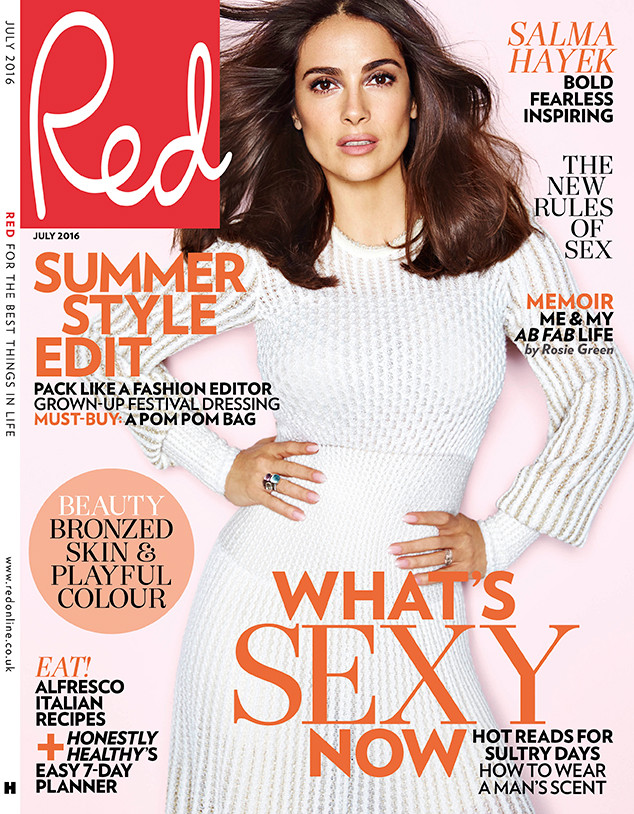 Max Abadian/Red magazine
Salma Hayek married billionaire Francois-Henri Pinault in 2009, and since then she has a learned a lot about marriage, motherhood and balancing the ever-tough act of family and career.
In the July issue of Red magazine, Hayek opens up about how she does it all, and even doles out a piece of advice that has helped make her marriage so successful. Candidly, Hayek, 49, admits what happens in the bedroom isn't critical to making it work with her husband.
"Sex is not the key to a happy marriage, but it's a side effect. Although not every day! If it's every day then it loses its charm. It's so important to maintain your chemistry," she explains. "You have to continue to laugh, continue to explore, continue to have fun with each other, continue to have romance."