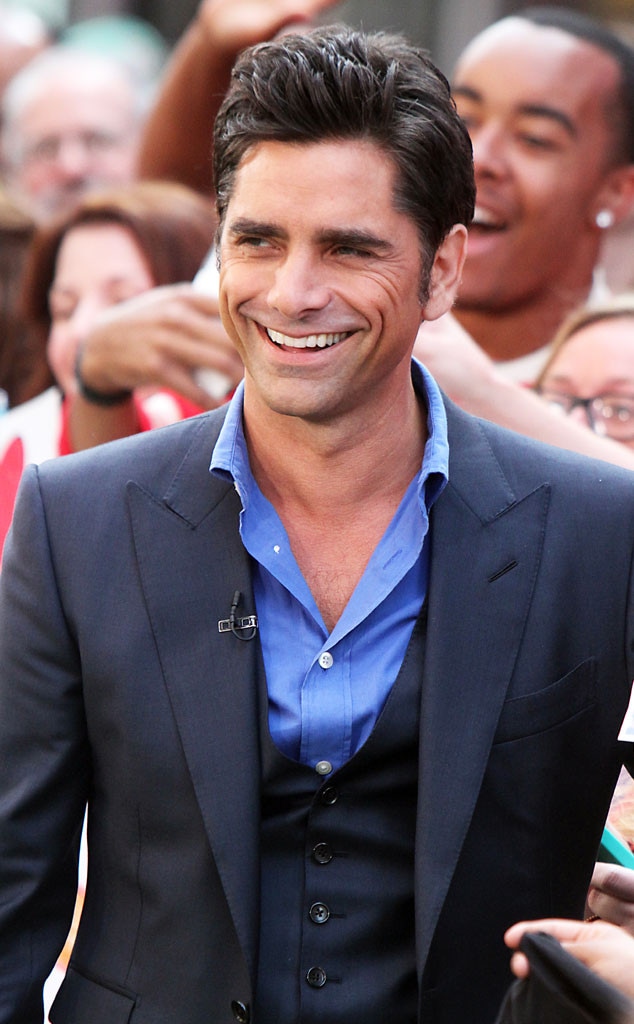 Roger Wong/INFphoto.com
Finally, some good news coming out of Grandfathered's cancellation: You won't have to go too long without seeing John Stamos' mystically non-aging face.
The man also known as Uncle Jesse confirms exclusively to E! News that he will appear in three episodes of the second season of Netflix's Fuller House, which started production last Tuesday.
"I'm acting in three episodes," Stamos tells E! News. "Producing them all.  And now that I have more time on my hand—I'm also doing craft service."
Hear that? Jokes, people! And so to anyone deeply concerned about Stamos' well-being after Fox canceled his little gem of a show, he seems to be doing just fine.
"I loved Grandfathered," the 52-year-old actor tells E! News. "But sometimes you're the bug and sometimes you're the windshield. I've had an embarrassing amount of up's in my life and career—I can certainly deal with a few downs.  I'll miss my adorable cast and seeing what journeys our characters would have traveled.  Although, I'm thinking about presenting season's 2 and 3 in the form of puppetry at Knott's Berry Farm.  Come out and see me sometime!"
Be right back. Already lining up outside Camp Snoopy!
Eric Charbonneau/Invision for Netflix/AP Images
 As for what else you can expect from Fuller House's season two, we can tell you this:
 Jodie Sweetin (Stephanie) will have a new boyfriend on the show, who appears in the first episode, and the actor who is playing him is a really fun surprise. (Someone you know.)
Steve will be back—and so will Matt, and the DJ love triangle will be alive and well, as Steve will begin dating a DJ doppleganger named "CJ" (as first reported by TVLine).
There will be more fun, retro cameos in season two than they had in season one, as more notables have asked to come on the show, given it's success on Netflix. Those fun cameos, of course, probably will not include the Mary-Kate and Ashley Olsen, who still have not signed on. But given that Fuller House dominated social media and is rumored to be the most-watched Netflix produced series of all time (particularly within that coveted younger demo)…season two should do just fine without them.
Oh, and according to Stamos, we'll get season two sooner than expected.
The only thing that remains a real mystery? Stamos' face, which hasn't yet been seen today but probably got better looking since last photographed. Scientists, yo, get on that.