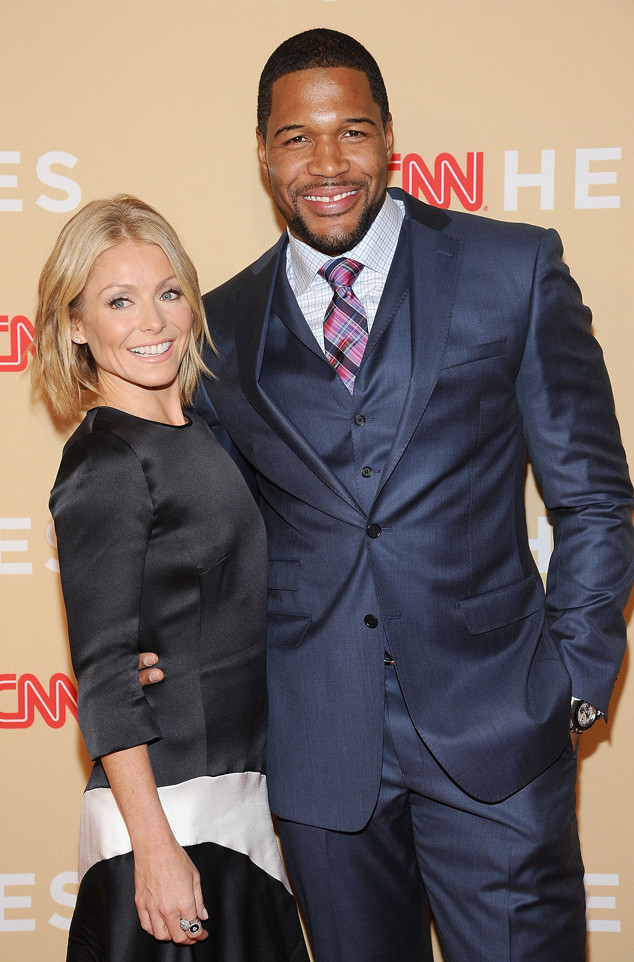 Gary Gershoff/WireImage
When will we see Kelly Ripa back on Live With Kelly & Michael after the shocking announcement of Michael Strahan's departure?
After the two finished taping Tuesday's episode of the syndicated ABC talk show, executives broke the news to Ripa that Strahan was set to leave the series. ABC News later put out a statement. A source had said Ripa and other staffers did not receive a heads up to prevent leaks and that when she was told about it, she was "livid." Ripa was absent from Wednesday's show. She, Strahan and ABC have not commented.
Media expert Brian Stelter, host of CNN's Reliable Sources, told E! News Wednesday Ripa is "beyond angry."
"It's unclear if she'll back tomorrow or the rest of the week. There's conflicting information on whether she'll return to work on Thursday or Friday with some people in Hollywood and New York convinced she will not come back to work," Stelter told E! News. "My understanding is that her agent and manager are flying in to meet with her today to talk about next steps. It's clear this is a botched transition by ABC."