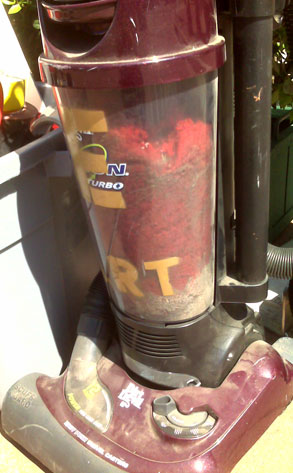 ©Jennifer Godwin
Waiting for stars to show up before the Emmys, I'm learning a lot. Such as?
Yes, they vacuum the red carpet, and yes, it's a mess. See PhoneCam evidence above.


If you buy Tim Gunn's new book, A Guide to Quality, Taste and Style, to read during downtime and he comes by, he will—and just did—sign it.